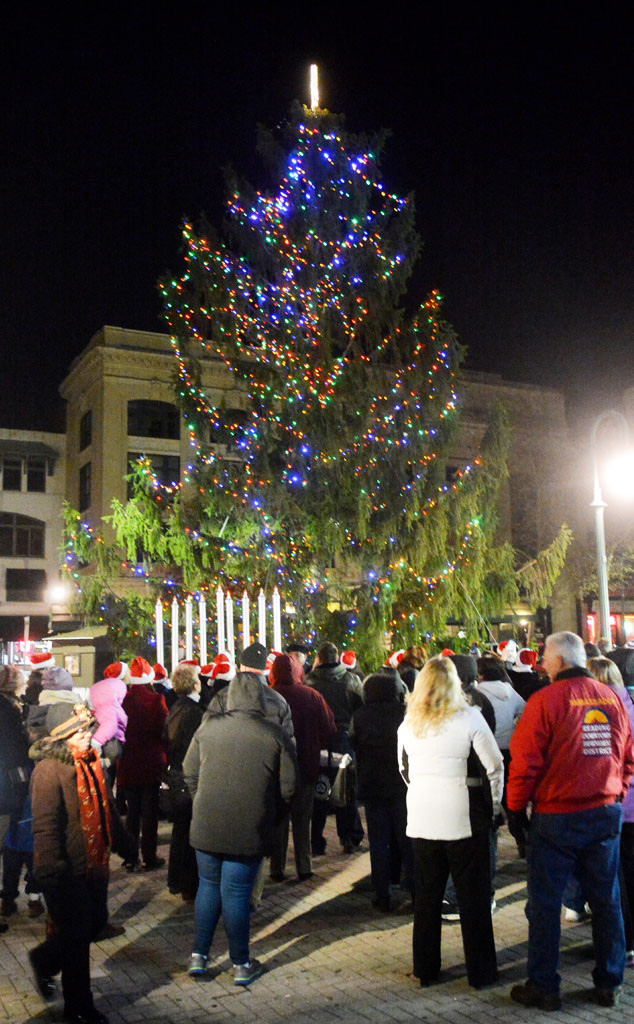 AP Photo/Reading Eagle, Ben Hasty
"Oh, Christmas tree, Oh, Christmas tree…what the f--k is wrong with your branches?"
That's probably what residents of Reading, Pa. have been singing as of late because they think the town's 50-foot Christmas tree looks like a 50-foot pile of crap.
"Look at it, it's just ugly," Donna Broad told Fox 29. "Looking around, the lights are just dangling."
"It just reminds me of Charlie Brown," Nanda Tucci-Venezia added.
The residents were so offended by the tree that they quickly started a movement and a fundraiser to get it replaced with a tree that does not look like a stiff breeze would knock it over. Actually, a not-so-stiff breeze would probably take this one down.