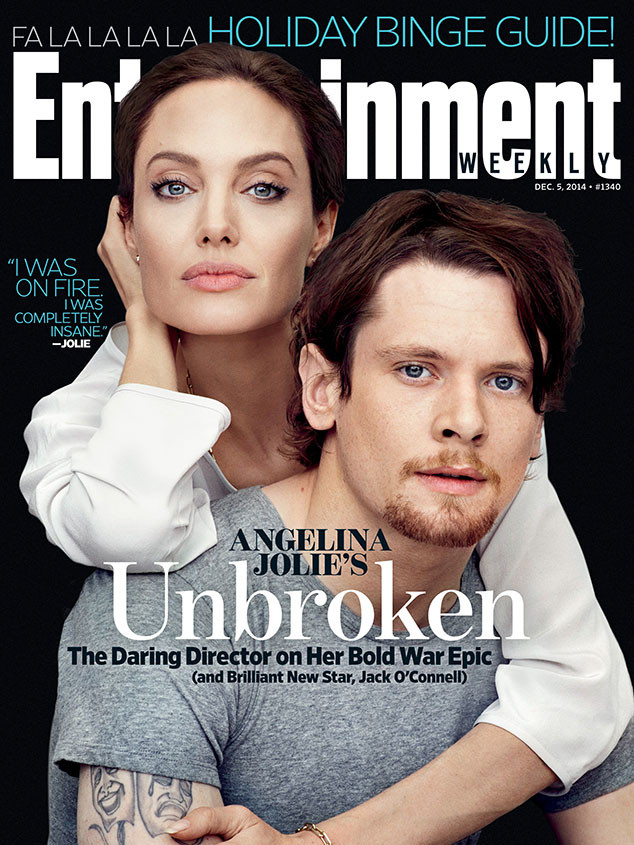 ALEXEI HAY for EW
Angelina Jolie is opening up about her new movie Unbroken.
In the latest issue of Entertainment Weekly, the 39-year-old actress and director recalls the first days of filming in the middle of the ocean off the coast of Australia.
"If you saw that first shot and my reaction to it, you'd be absolutely sure that this was going to be one of the great disasters of filmmaking history," the Oscar winner says. "The only thing you could do was laugh at how insane this was all going to be. And then you just had to take a deep breath and figure out what to do next."