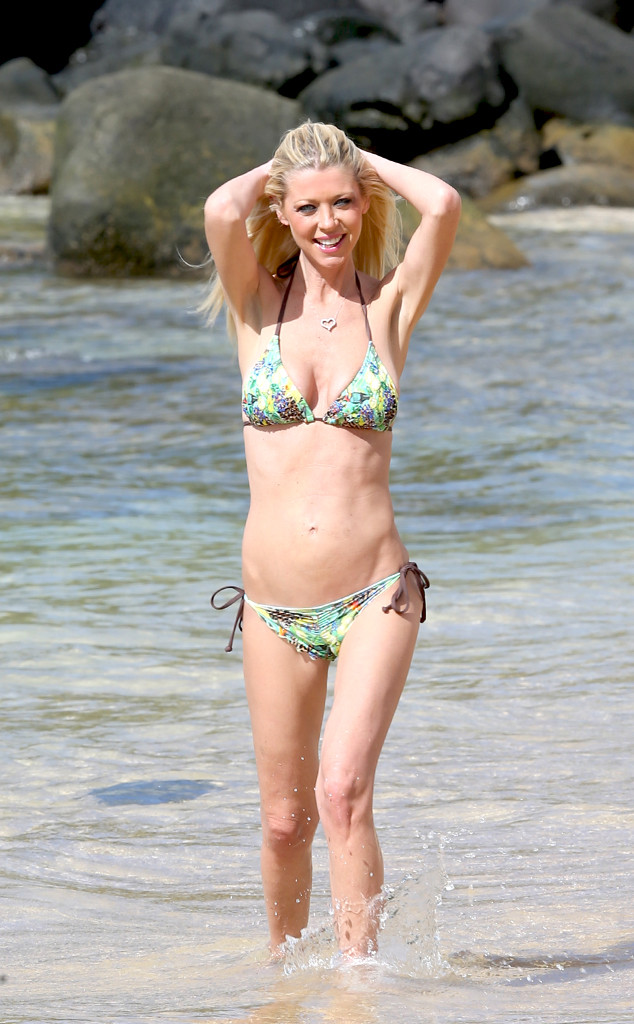 Tara Reid
Tara Reid knows how to flaunt her bikini bod when the paps come out to play.
The 39-year-old star was recently spotted on the beach in Hawaii where she was snapped showing off her slim figure while splashing around in the ocean.
Reid rocked an itty-bitty colorful bikini that showed off her skinny frame and accessorized her beachwear with a cute heart necklace as she let her bright blond locks blow in the wind.
TheSharknadostar has made headlines for her bikini bod on numerous occasions. In August, she shared an Instagram snap in which she's wearing her tiniest two piece yet while seductively captioning the shot, "Do you like my beads."