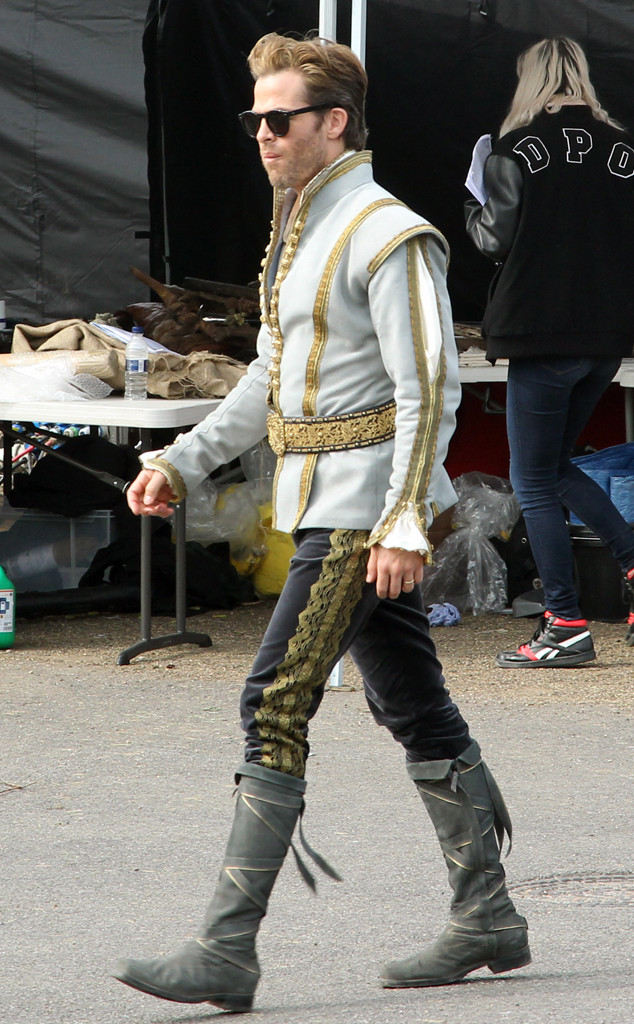 Splash News
If you've checked out any of the on set pics for the forthcoming film Into the Woods, then you're well aware that the always-sexy Chris Pine is rocking some mighty fine prince pants.
And surprisingly, he seemed to enjoy his time slipping in to those skintight trousers.
"The prince pants!" he told E! News with a laugh at the Los Angeles premiere of Horrible Bosses 2 at the mere mention of his costume. "My good friend Billy [Magnussen, who plays Rapunzel's Prince], he had the leather pants. Oh, poor Billy. Made many people's dreams come true I'm sure."
Indeed, he did, but Pine's pants certainly were a sight for sore eyes too! "I had velvet pants, which were very fun…very comfortable actually," the 34-year-old hottie spilled before adding, "When you throw velvet and Lycra [together] a lot of things can happen"