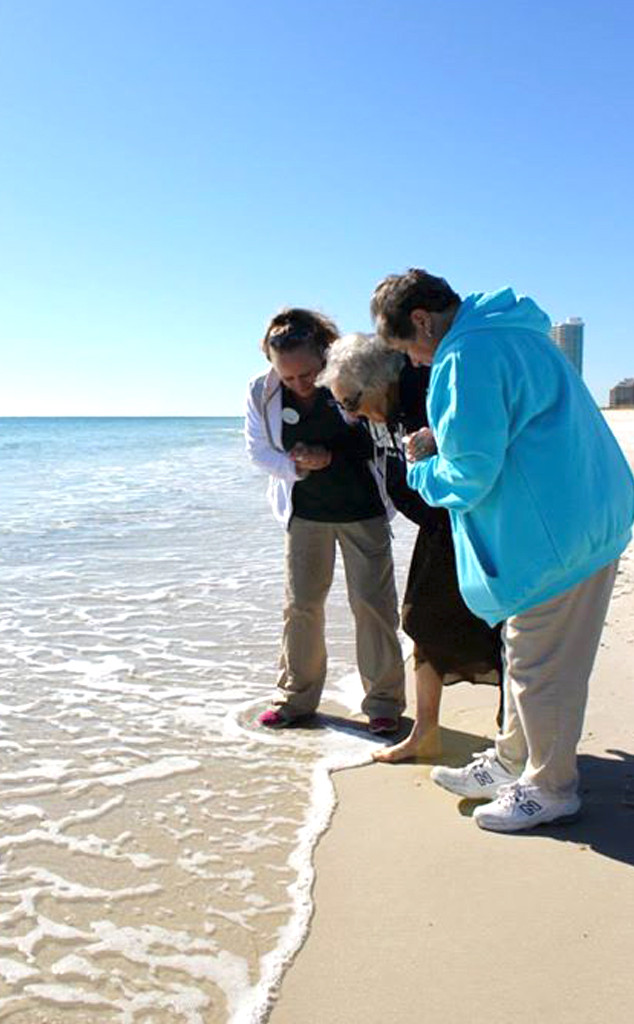 Perdido Beach Resort/Facebook
While those crazy grandmas are going around smoking doobies with their pot pipes and marijuana cigarettes and other weed paraphernalia, this sweet old woman just wants to see the ocean. Think about your life choices, weed grandmas!
Ruby Holt, 100 years young, has lived her entire life in Giles County, Tenn., and if you are bad at geography, you might not know that that state doesn't touch any of the oceans. We assure you, it doesn't.
Ruby, who turns 101 years old in a couple of weeks, has worked on a farm and raised four children, but she has never been to the beach to feel the sand and surf on her toes. And that is just not right.