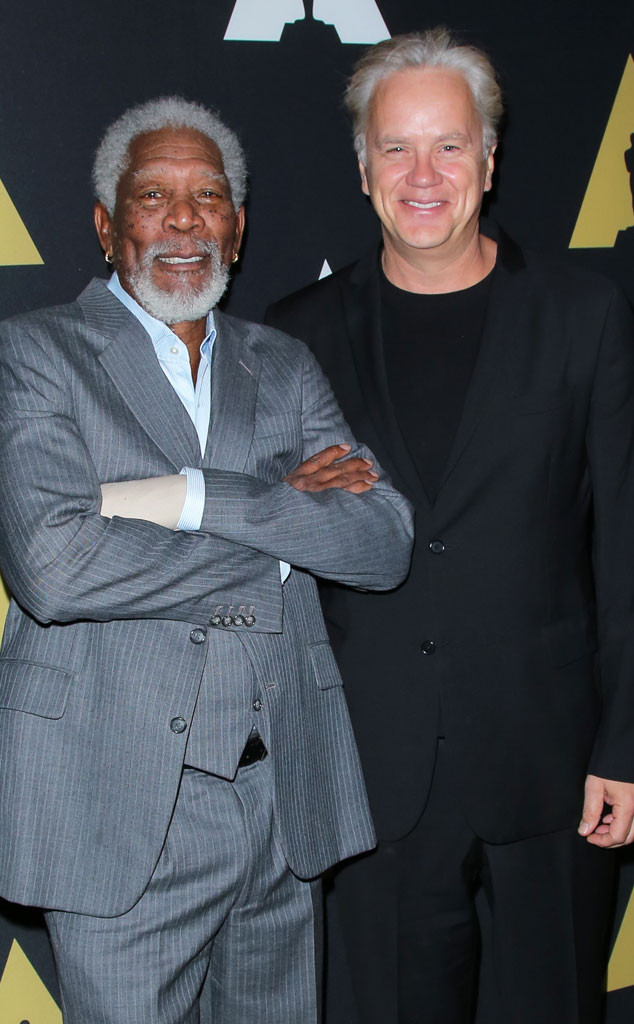 Paul Archuleta/FilmMagic
Andy and Red are back together again!
Tim Robbins and Morgan Freeman attended a screening of The Shawshank Redemption earlier this week in Beverly Hills in honor of the movie's 20th anniversary.
The event was held by the Academy at the Samuel Goldwyn Theater on Nov. 18 and also included screenwriter Frank Darabont, who made his directorial debut on the Oscar-nominated flick.
World War Z 's Max Brooks hosted the evening around the film, which was famously based on Stephen King's novella Rita Hayworth and Shawshank Redemption.
It's hard to believe that it's been exactly two decades since Robbins and Freeman made movie magic on the big screen.