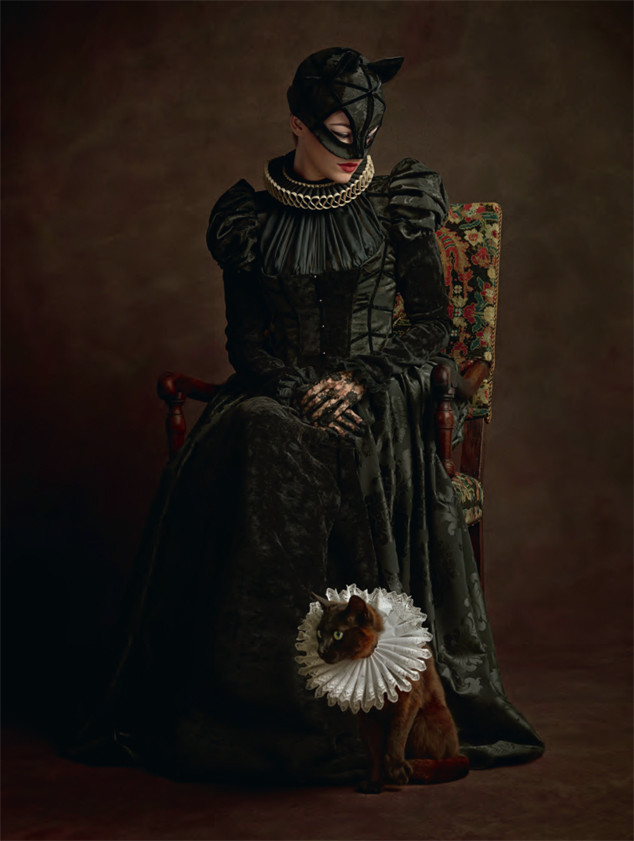 Sacha Goldberger
Ever wonder what your favorite superheroes, villains, Disney maidens and Star Wars characters would have looked like 500 to 600 years ago? (You know, if they were real.)
Spoiler alert: Serious. They look serious. And spectacular.
French photographer Sacha Goldberger has transformed the look of several beloved characters in portraits showing them wearing Renaissance-era attire, complete with plenty of elaborate neck ruffs (which inspired the Elizabethan collar for pets), not to mention cleavage-baring corset dresses for some of the ladies.
"What if Superman was born in the 16th century?" he asks. "And what if the Hulk was a Duke? How might [15th century Northern Renaissance artist] Jan van Eyck have portrayed Snow White?"
"As science fiction meets history of art, time meets an inexhaustible desire for mythology which is within each of us," he adds.
Catwoman, as a modern, proper, Renaissance-era lady, of course does not get to wear her skintight cat suit. She does, however, still sport her mask and Goldberger also gave her pet cat a costume, complete with an era-appropriate cone of shame.