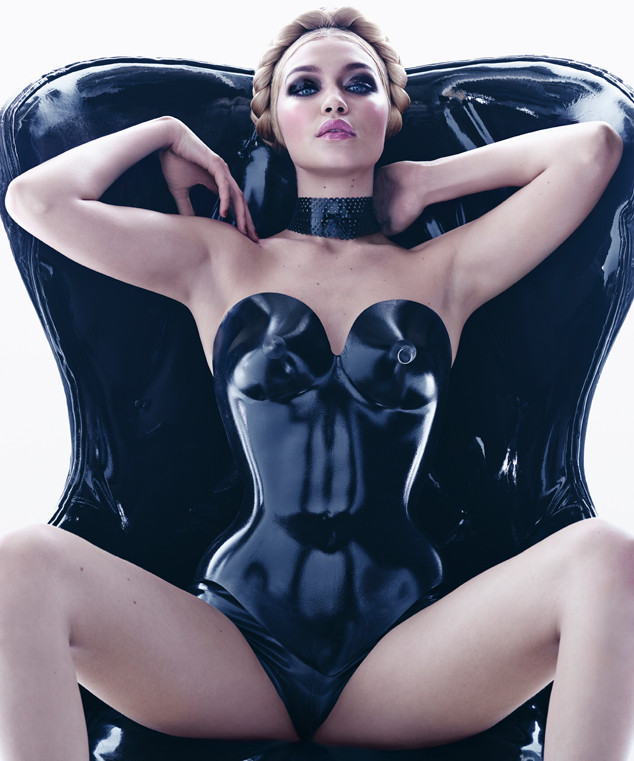 Steven Meisel/Pirelli
Haven't received your Pirelli calendar just yet? Not to worry—here's a good look at the girls of 2015!
Among those featured in the privileged pages? Gigi Hadid, who poses provocatively with her legs spread while wearing a latex bustier and not much else, models Joan Smalls and Anna Ewers, and, for one of the first times in the calendar's history, a "plus-size" model, Candice Huffine.
Huffine, now 30, has been modeling since age 15, during which time, she tells the U.K.'s Telegraph, "I've watched new companies form and designers extend their sizes into new ranges. There are all these options now for a variety of curvy women. I'm really passionate about the industry—we've grown together."