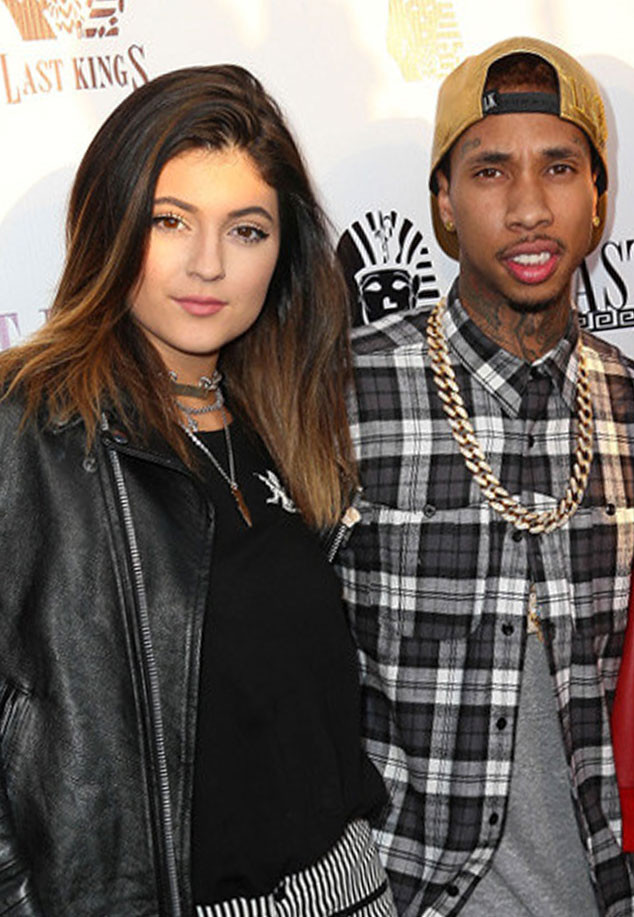 Imeh Akpanudosen/Getty Images
Tyga celebrated his birthday last night in Los Angeles, but there was one important face missing from the festivities!
The rapper, who turns 25 years old today, planned a blowout bash at The Argyle in Hollywood last night, which included a number of his famous friends—and Kylie Jenner was supposed to be one of them.
However, E! News learns that the 17-year-old never showed up."Tyga really wanted Kylie at his party, he had gone out of his way in planning to make sure it was at a spot where she could get in," a source tells us.
"The Argyle is a restaurant, which is why he chose to have his party there because he knew she'd be allowed in. Everyone was expecting her. As it got later and later and she still hadn't shown up, everyone was a bit confused."