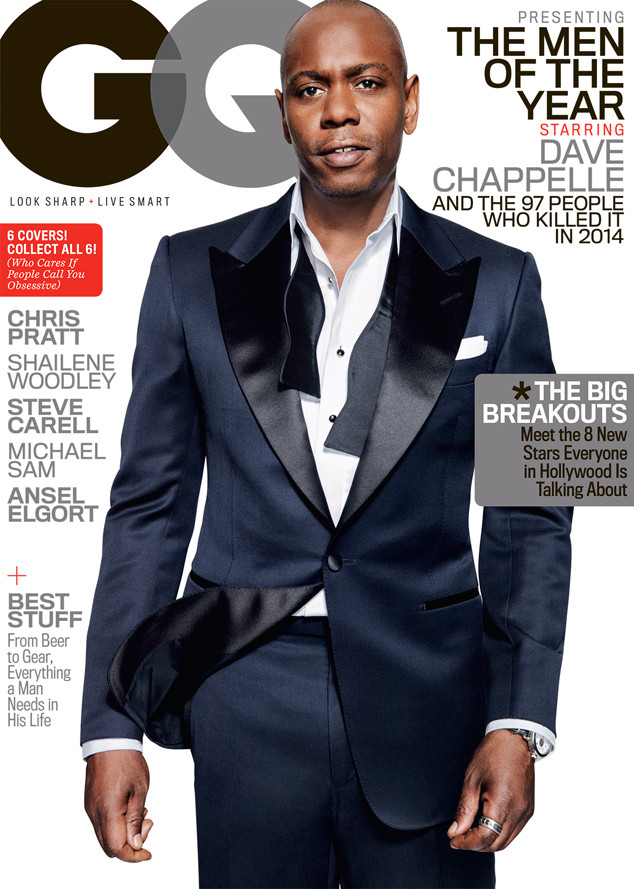 Ben Watts/GQ
Say hello to one of your Men of the Year!
Dave Chappelle—who has been given the GQ honor along with Chris Pratt, Ansel Elgort, Steve Carrell and (yes, a woman) Shailene Woodley (to name a few)—has made his official return to Hollywood after dropping out of sight nearly 10 years ago (minus those teases of a comeback).
Chappelle walked away from his legendary Comedy Central show in 2005, leaving fans wondering what happened to him and his memorable one-liners, but it looks like he's decided to get back into the game and he already has some interesting career goals.
"For one year, I want to do this thing where I guest-star on as many television shows as I possibly can. I love television," he tells the mag.