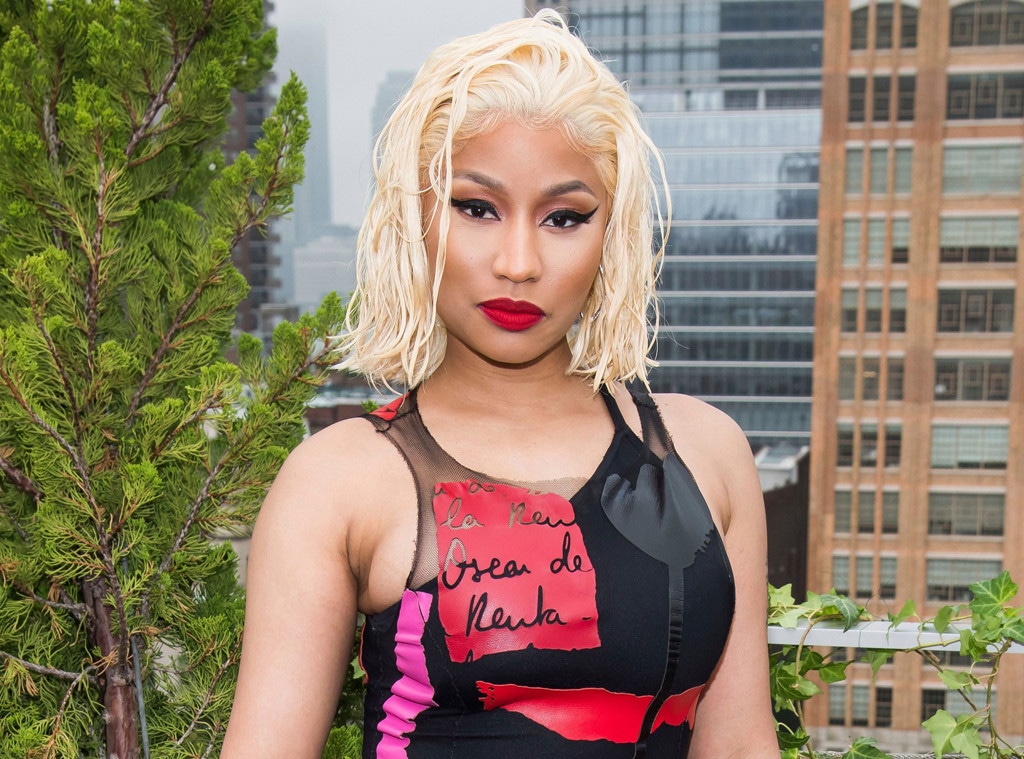 Charles Sykes/Invision/AP/REX/Shutterstock
Nicki Minaj isn't shy about showing off her sexuality in her music videos, but let's get one thing straight: She will not have any babies out of wedlock!
In an interview with Complex, the 31-year-old rapper said, quite matter-of-factly, "I definitely will be married before I have my baby."
Calm down, Barbs—she's not pregnant! Nicki's talking about the hypothetical kids in her future. She wants to become a mom sooner rather than later, though. Her third album, The Pinkprint,  comes out Dec. 15. Now, keeping that in mind, Nicki said if she doesn't have a child by the time she's done with album No. 5, "No matter how much money I have," she "would be disappointed, as a woman, because I feel like I was put here to be a mother."
Charles Sykes/Invision/AP/REX/Shutterstock
"I have definitely put off the wife thing because I don't want people in my business," she noted. But back to this marriage then babies mindset, Nicki explained she "want(s) to make sure I do it in that order," saying, "I've always felt like that since I was young; my mother always put that in my head."
So by the time she's released her fifth album, she "will have walked down the aisle," she told Complex, and will "at least be on baby number one, possibly baby number two."
Ms. Minaj doesn't say much about her potential baby daddy in this interview, but she does seemingly throw some throw some shade at her rumored ex-boyfriend Safaree Samuels on her new track "Bed of Lies." Speaking with Complex, she admitted that her relationships—including those with her family—have suffered as a result of her fame. "A lot of people, when they're chasing their dreams, they have to leave people they love," she said. "A lot of artists feel that guilt but they don't express it."