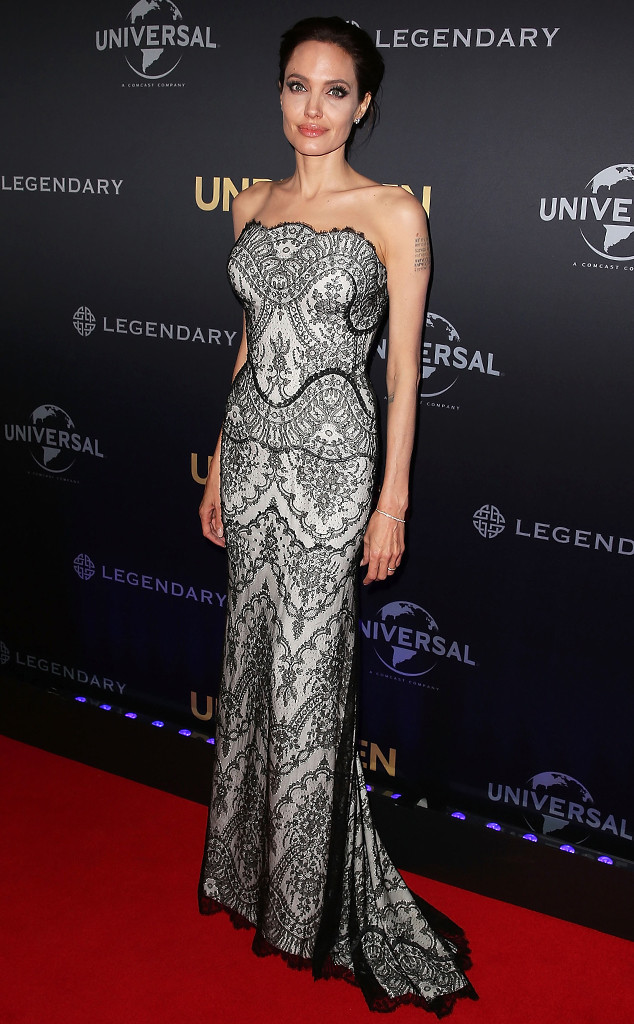 Brendon Thorne/Getty Images
For Angelina Jolie, Unbroken is so much more than her next major directorial project.
The film, which follows former Olympian Louis Zamperini and his captivity during World War II, became a passion project for the Oscar winner.
During the Australian red carpet premiere, Mrs. Brad Pitt became emotional when asked to discuss working so closely with the American hero.
"It's just hard," she told AAP as she wiped away tears.
The mother of six opened up about the moment when she rushed to the hospital to visit the 97-year-old in the final days of his life.
Jolie shared that just in the nick of time, she was able to show Zamperini a rough cut of the highly anticipated movie.