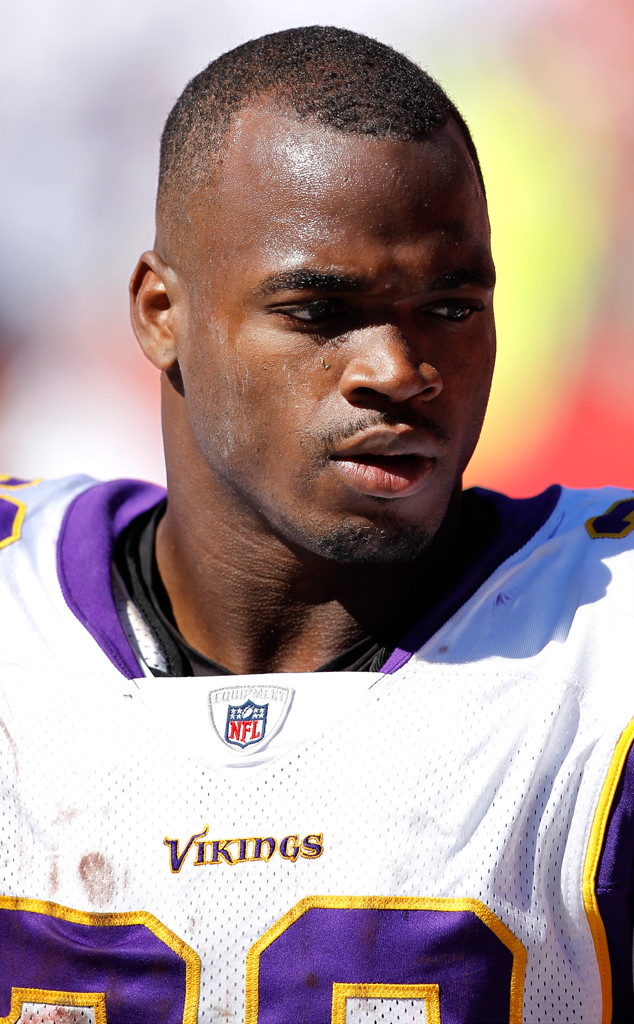 Joe Robbins/Getty Images
Adrian Peterson's fate with the NFL has been revealed.
The Minnesota Vikings star has been suspended without pay for the remainder of the 2014 NFL season for violating the NFL Personal Conduct Policy following an incident of abuse inflicted on the athlete's 4-year-old son (on Nov. 4 Peterson pled no contest to reckless assault on a child). He will not be considered for reinstatement before April 15.
In a letter to Peterson, NFL commissioner Roger Goodell, who faced criticism for his handling of the Ray Rice domestic abuse incident, said that Peterson has shown "no meaningful remorse for his conduct," while emphasizing that the "difference in size and strength between you and the child is significant, and your actions clearly caused physical injury to the child."