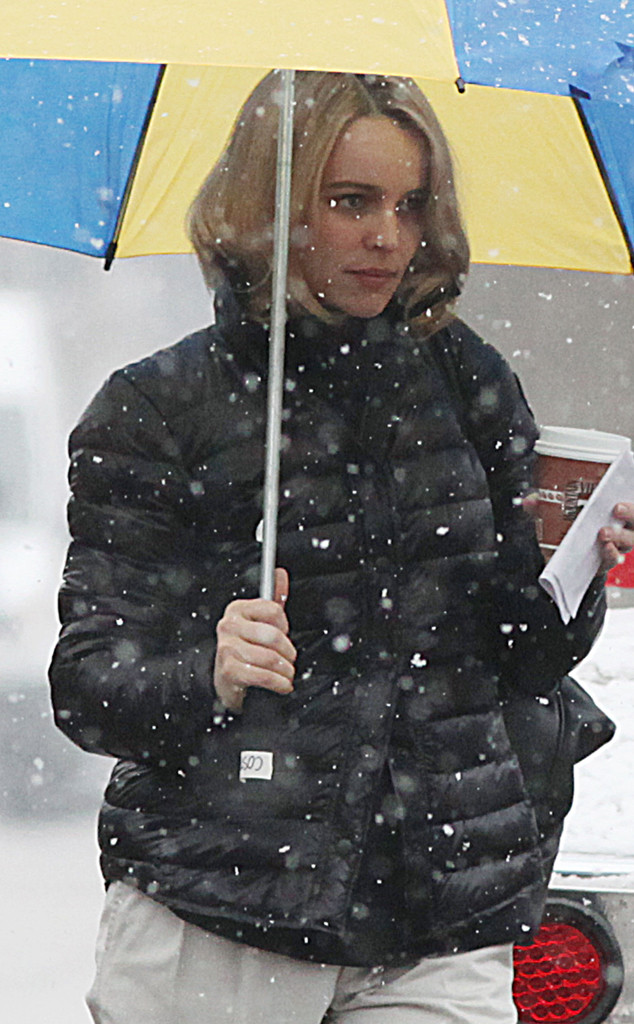 O'Neill/Todd G, PacificCoastNews
A special girl deserves an extra special birthday!
Such was the case for Rachel McAdams who celebrated her 36th birthday Monday in a snowy Toronto.
Although she spent much of her day hard at work filming scenes for her new movie Spotlight, the actress was able to enjoy some down-time with the cast, crew and one special man.
After receiving flowers from the entire cast and crew, an eyewitness spotted boyfriend Patrick Sambrook arriving on-set to visit his leading lady.
In fact, the music manager brought some delicious food from Good Egg, a popular store near the area. Sweet move, Patrick.