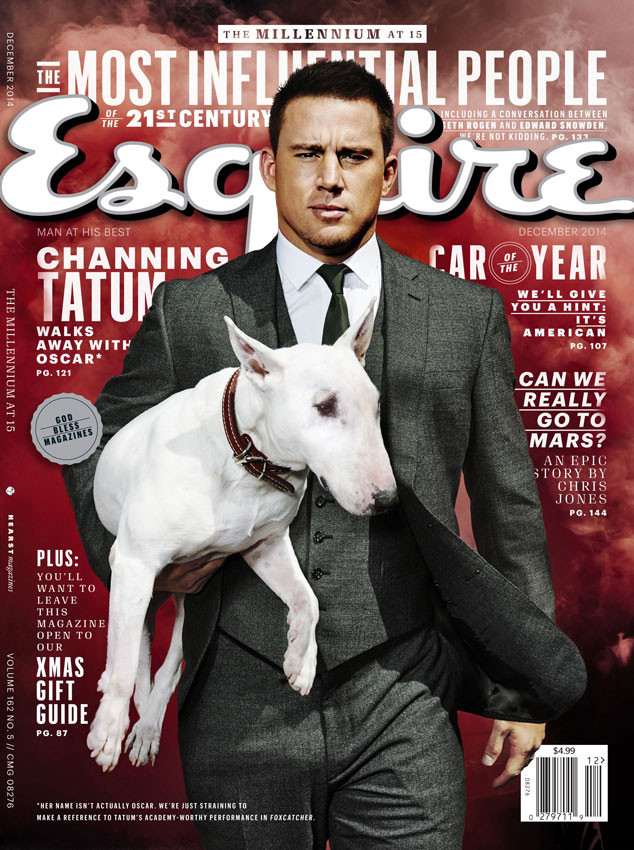 Max Vadukul/Esquire
Channing Tatum is revealing what it's like on the set of Magic Mike XXL!
In a new interview with Esquire magazine, the 34-year-old actor says it can get a little awkward on set while he and the rest of his hunky co-stars are rehearsing their nearly naked stripper dance scenes together.
"There are a lot of apologies," Tatum joked. "A lot of 'I'm sorry that ran into your chin' and 'Let me take my thigh off your neck.'"
TMI alert (LOL)!