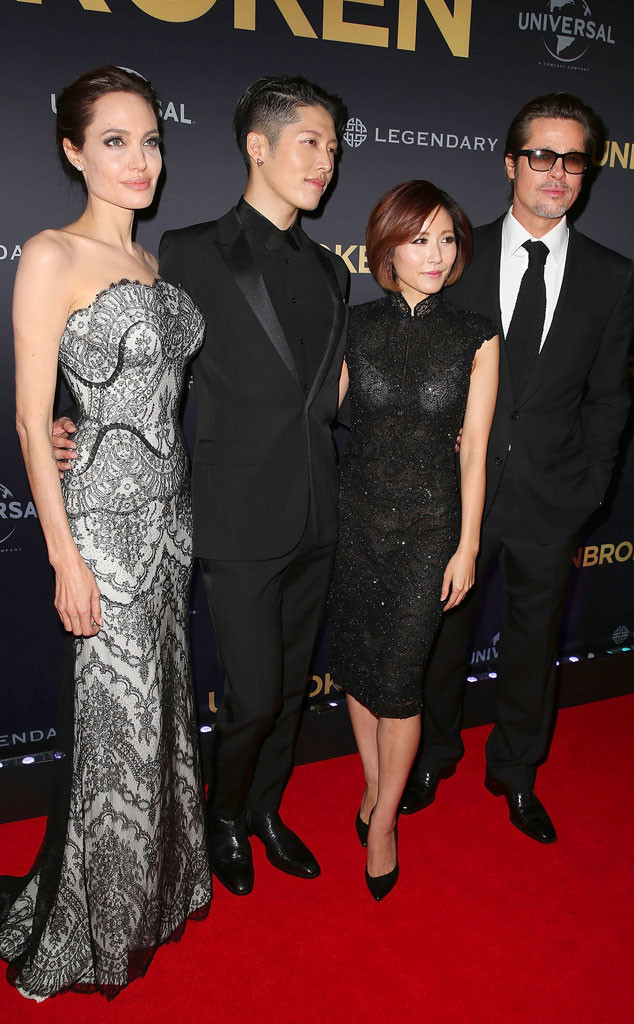 Angelina Jolie and Brad Pitt made their red carpet debut as newlyweds Monday.
The director, 39, and the actor, 50, attended the world premiere of Jolie's Unbroken at the State Theatre in Sydney, Australia. The Oscar-winning actress modeled a strapless, floor-length, black lace Gucci gown. The couple spent 30 minutes outside the theatre, taking selfies with fans and posing for photographers.
Once inside, they posed with Unbroken's Jack O'Connell, plus Melody Ishihara and Miyavi Ishihara.
Jolie also shared a tender moment with Krystal Barter, founder of Pink Hope Charity. Barter had been dubbed "Australia's Angelina Jolie" because she, like the actress, had opted to undergo a preventative double mastectomy after learning she carried the same faulty BRCA1 gene. "Angelina wanted to meet our founder Krystal at the #unbrokenpremiere and what a moment it turned out to be," Pink Hope Charity captioned on Instagram. "So proud of all Pink Hope stands for and our amazing community."