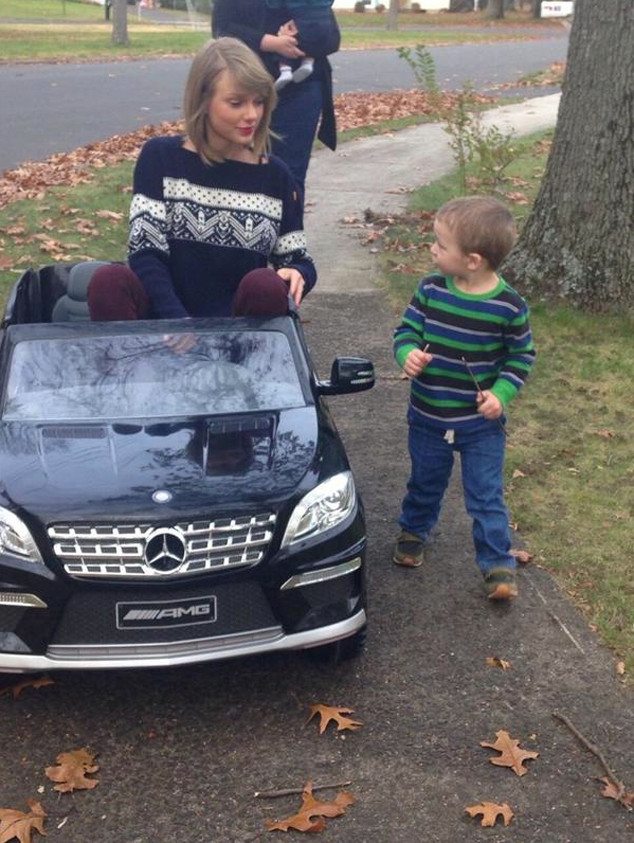 Twitter
Taylor Swift is one amazing human.
The singer has always expressed immense appreciation for her fans, and anyone who doubted that got shut down after hearing about her 1989 Secret Sessions (you know, when she surprised fans by inviting them to her own home and listening to the album before it was out!).
And her latest act of kindness further proves that T.Swift has a heart of gold.
Taylor made a surprise visit to a fan's home in Connecticut, and even brought gifts! According to reports, Swift connected with fan Stephanie Barnett years ago on social media, and Barnett said Swift's music helped her through the emotional time when she was having trouble getting pregnant.