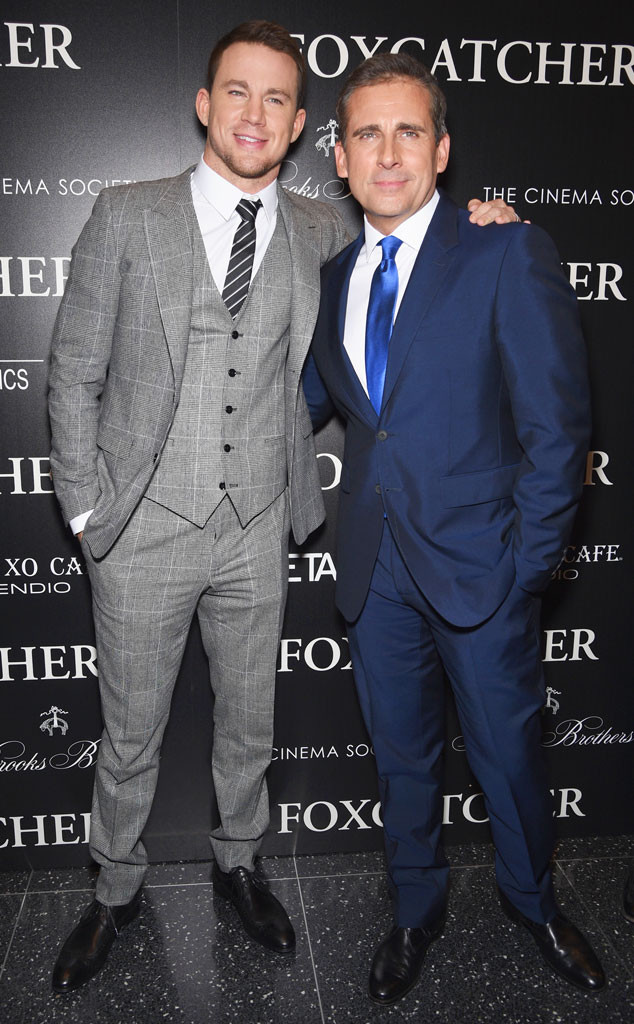 How hilarious would it be to see Steve Carell make a stripper cameo alongside Channing Tatum in Magic Mike XXL?!
At last night's AFI Fest premiere of Carell and Tatum's new film Foxcatcher in Hollywood, we asked the 52-year-old funnyman if he'd ever join Tatum for a sexy appearance in a Magic Mike flick.
"Probably never," Carell deadpanned. But why not? "Because I don't have a good body," the Office star added with a smile. LOL!
Carell also revealed that his teenage daughter Elisabeth is a big fan of Tatum and was excited her dad got to co-star with him in Foxcatcher. "She hasn't met him yet," Carell told E! News last night, adding, "She's probably picking out a dress right now."