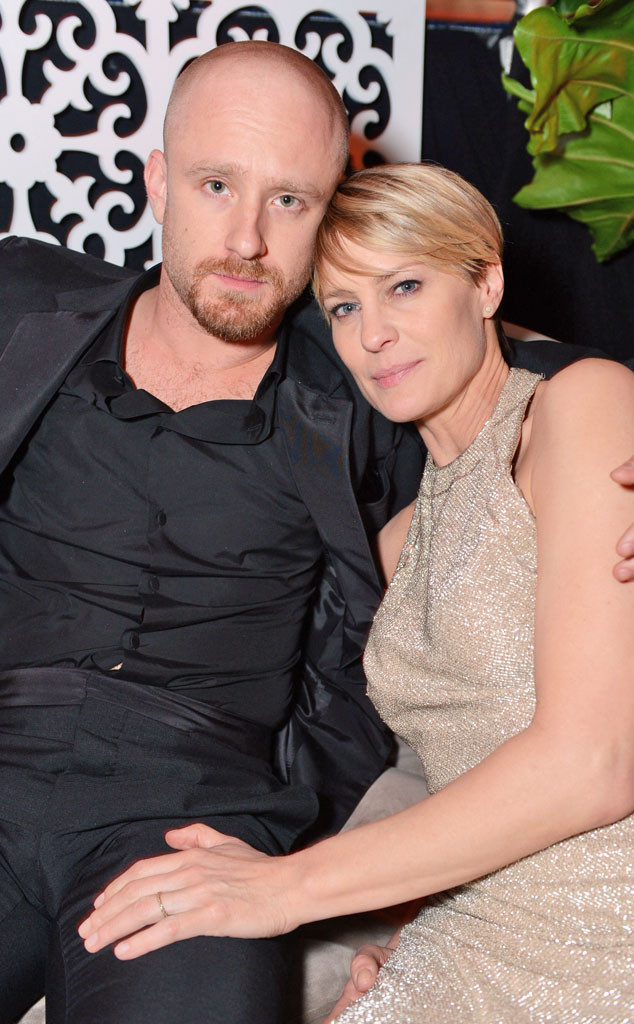 Jordan Strauss/Invision/AP
Robin Wright and Ben Foster have called it quits.
The House of Cards and The Princess Bride star confirmed in January that she and the actor, known for roles in X-Men: The Last Stand and the 2013 film Lone Survivor, were engaged. A source had told E! News recently that the engagement was off. E! News learned on Wednesday that the two have broken up.
Wright, 48, and Foster, 34, have not commented. They met on the set of the movie Rampart, which was released in 2011, and began dating that year.