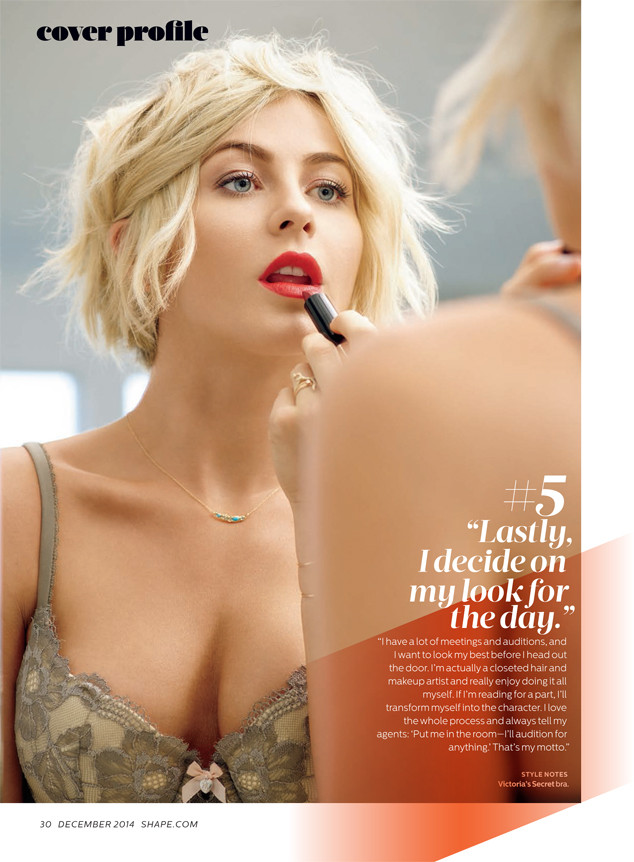 Shape Magazine
You would think all that shaking, grooving and moving on Dancing With the Stars would be enough of a workout for Julianne Hough.
But as it turns out, the ballroom competitor (and now judge) has a lot more tricks to keep her figure looking so dang good.
"I like to shock my body by doing different things," she told the December issue of Shape magazine. "When I was on tour, even though I was dancing two hours a night, I felt I needed more, so I started doing dance moves with ankle or wrist weights on."
Talk about dedication!
It's the same work ethic she applies to her acting career on the big screen.