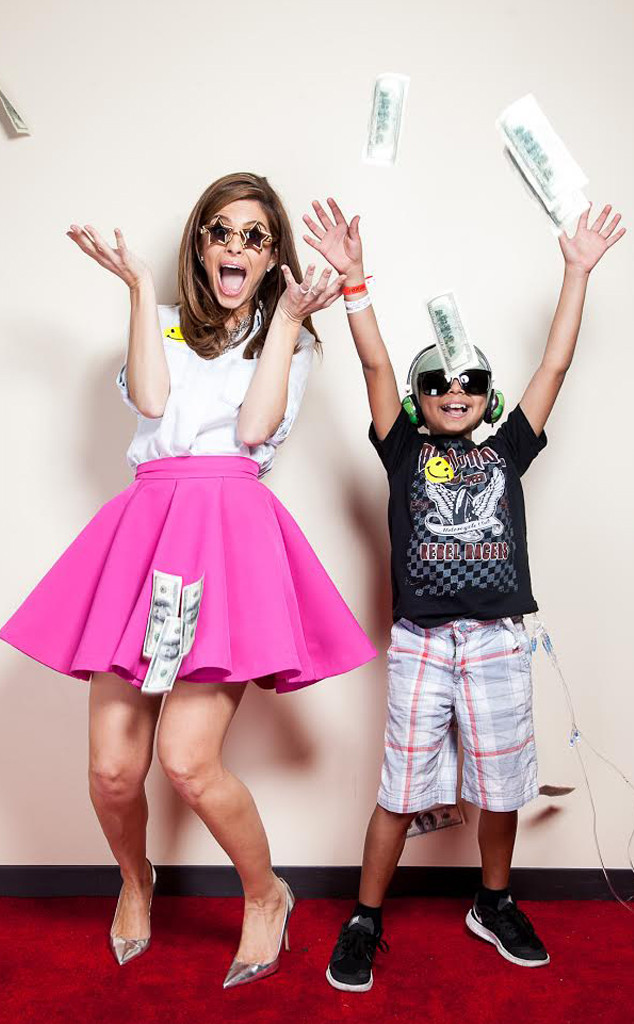 While Maria Menounos may live a life in the spotlight, the E! star never forgets to give back to those in need.
The 36-year-old beauty, along with her charity Take Action Hollywood, hosted the 8th annual Day of Beauty at Children's Hospital in Los Angeles on Friday, where the author, along with Dancing With the Stars' Val Chmerkovskiy put a much needed smile on the patient's faces.
During their time at the hospital, Menounos, along with her pals and team of celebrity makeup artists, spent the day giving makeovers and gift bags to all the participating patients and their families with the help of Universal, WWE and other sponsors.