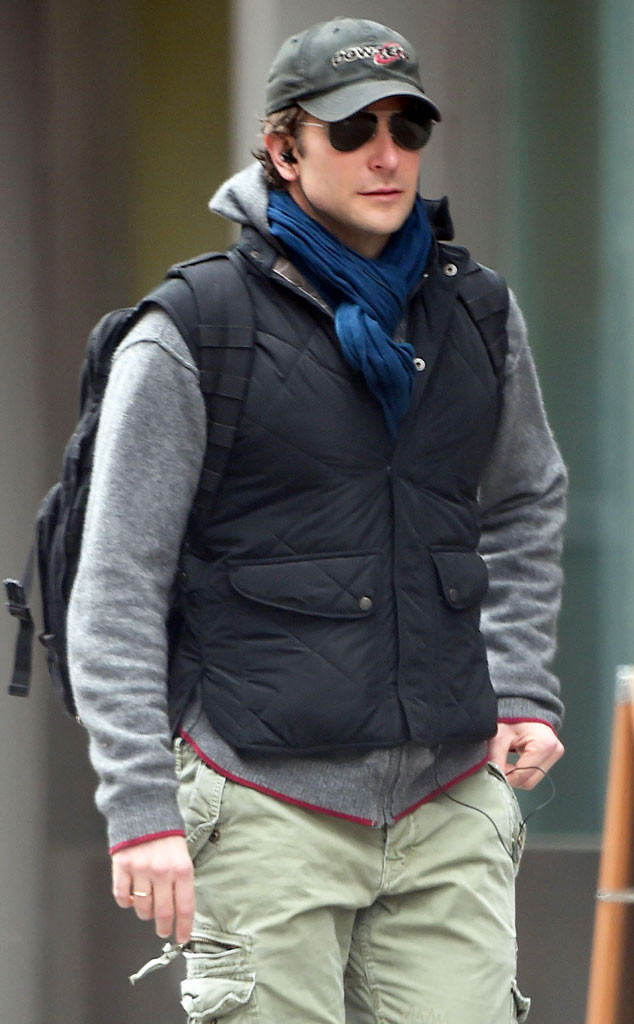 Ron Asadorian / Splash News
We're seeing a whole new side to Bradley Cooper—a clean-shaven one, that is!
On Wednesday, the actor revealed his freshly shaved face, shorn of one of his signature trademarks. The star stepped out in New York wearing a baseball cap, blue scarf, black vest and sweater.
Cooper was almost unrecognizable as he walked down the street, headphones intact. The Silver Linings Playbook actor was likely heading to the set of The Elephant Man, which opened Friday on Broadway.