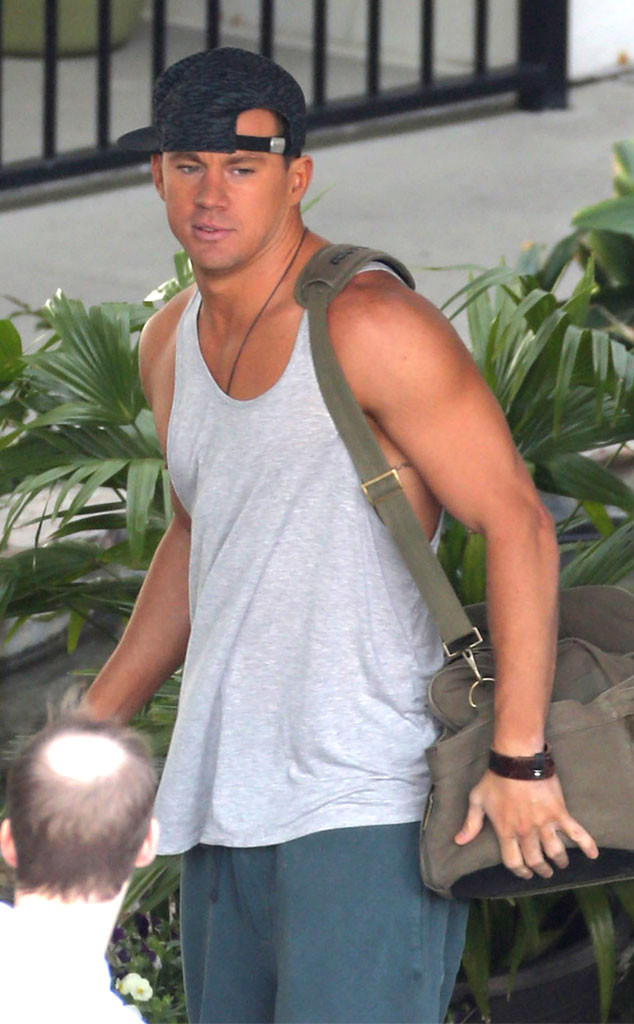 JAXN/AKM-GSI
One much-loved actor has joined The Hateful Eight.
Channing Tatum is one of several popular stars cast in Quentin Tarantino's new movie by that name, a post-Civil War Western. This will mark one of the most high-profile roles for the actor and heartthrob, known for his fit physique and roles in the Magic Mike and 21 Jump Street films, and the first time he will work with the Oscar-winning director and screenwriter, who is known for violent and immensely popular films with strong ensemble casts, such as Reservoir Dogs, Pulp Fiction and the two-part Kill Bill.
Details about The Hateful Eight were announced by production firm The Weinstein Company on Thursday. Tatum joins previous Tarantino movie stars Samuel L. Jackson, Kurt Russell, Tim Roth, Michael Madsen, Bruce Dern and Justified and Sons of Anarchy actor Walton Goggins and fellow newcomers Jennifer Jason Leigh (known for roles in Revenge, Weeds and '80s cult teen film Fast Times at Ridgemont High) and Demián Bichir.