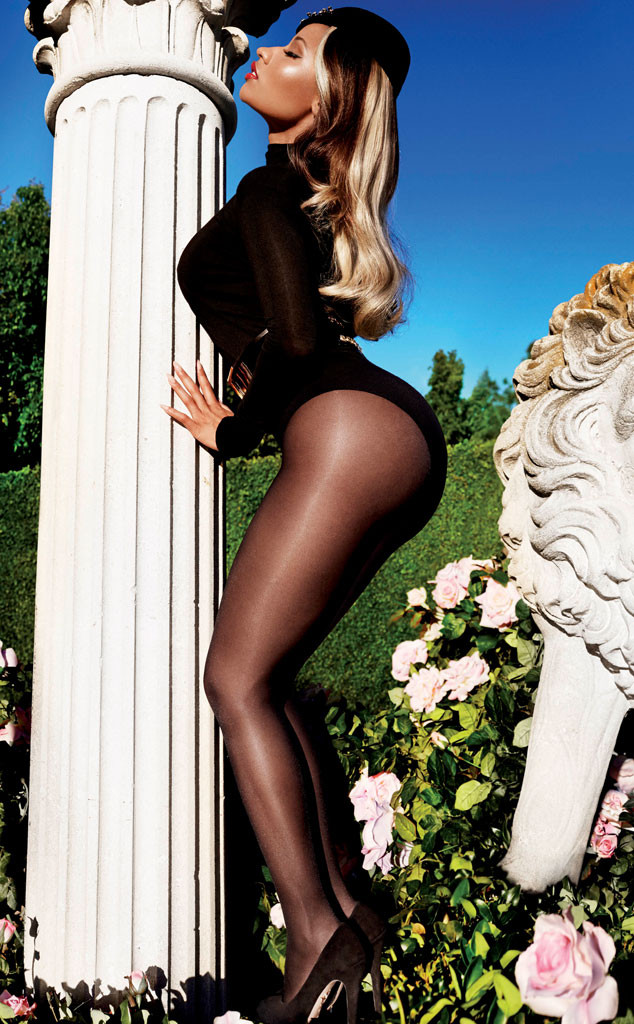 Mario Testino
Nicki Minaj knows how to work her angles.
The "Anaconda" rapper puts her famous figure on display in V magazine (Issue 92). Photographed by the famed Mario Testino, Minaj pops her booty—all while wearing skintight, cut-out ensembles by Balmain, Donna Karan and Guess. But as the world well knows, it's not only Minaj's outfits that get people talking; It's her slick lyrics, too.
"I always push the envelope because I'm Nicki Minaj. I have to," the rapper, 31, insists. "No matter who I'm on a song with, I feel like I have to say at least one thing that no one else is willing to say. Whether it's Madonna or [Britney Spears] or Beyoncé, they always tell me, 'YES. Be yourself. Talk your s--t.'"
Of course, plenty of s--t had been talked about Minaj.
Yet in spite of her critics, Minaj considers herself to be a role model. "I love women who take control, who set standards, and who believe in themselves enough to lead the way in terms of their career. I've done that. When I win and when I lose, I take ownership of it, because I really am in charge of what I do. There are a lot of strong male rappers, who've influenced me a great deal in terms of my skill, my flow, and my business-savvy side," she explains. "But at the end of the day, I still want to inspire women."