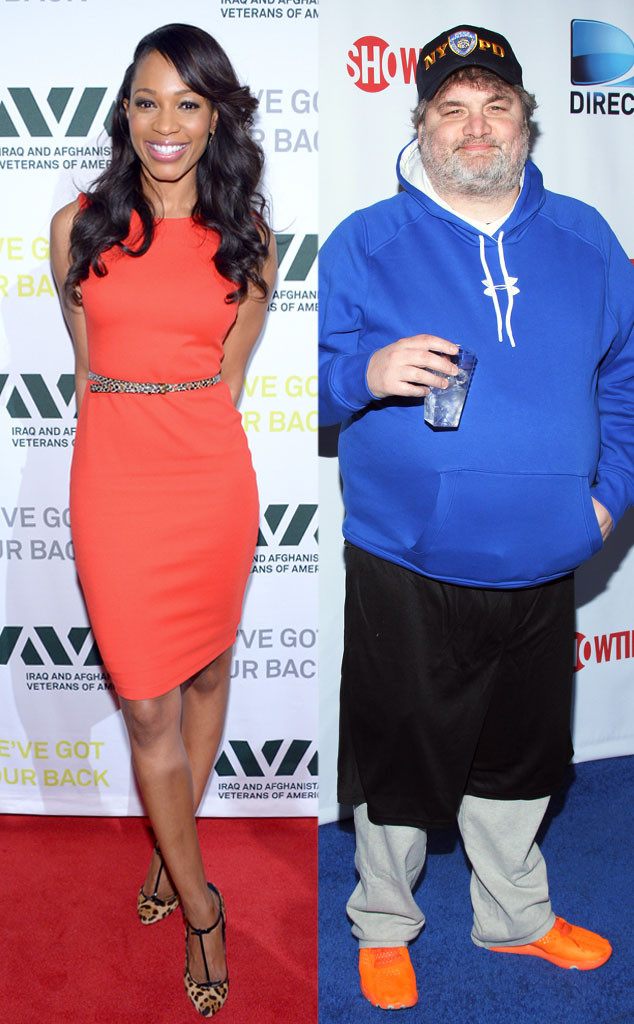 Michael Loccisano/Getty Images for IAVA, Rob Kim/Getty Images for DirecTV
Artie Lange has come under fire for a series of tweets that detailed a racist sexual fantasy involving ESPN personality Cari Champion, and the comedian, actor and radio personality has taken to Twitter again to explain himself and to issue an apology—but only to her, not what he called the "PC army."
She has not commented about his remarks, while ESPN called them "reprehensible" and "hateful" and scores of Twitter users slammed the comic using the hashtag #iSupportCari. Meanwhile, a guest appearance Lange was scheduled to make on the Comedy Central show @Midnight was canceled following the backlash.
"If this hurt u in any way I'm sorry," Lange tweeted to Champion on Wednesday, saying his comments were "stupid jokes."
The 47-year-old is known for his crude and potty-mouthed humor and had often showcased it as a recurring guest of the X-rated radio show The Howard Stern Show before he left the program in late 2009. On Tuesday, just after 10 a.m. ET, Lange began to tweet about Champion while watching on her ESPN2 show, First Take, over the course of about half an hour.
"The chick on ESPNs First Take is so f--kin hot!" he tweeted, in what would mark his tamest tweet of the morning.