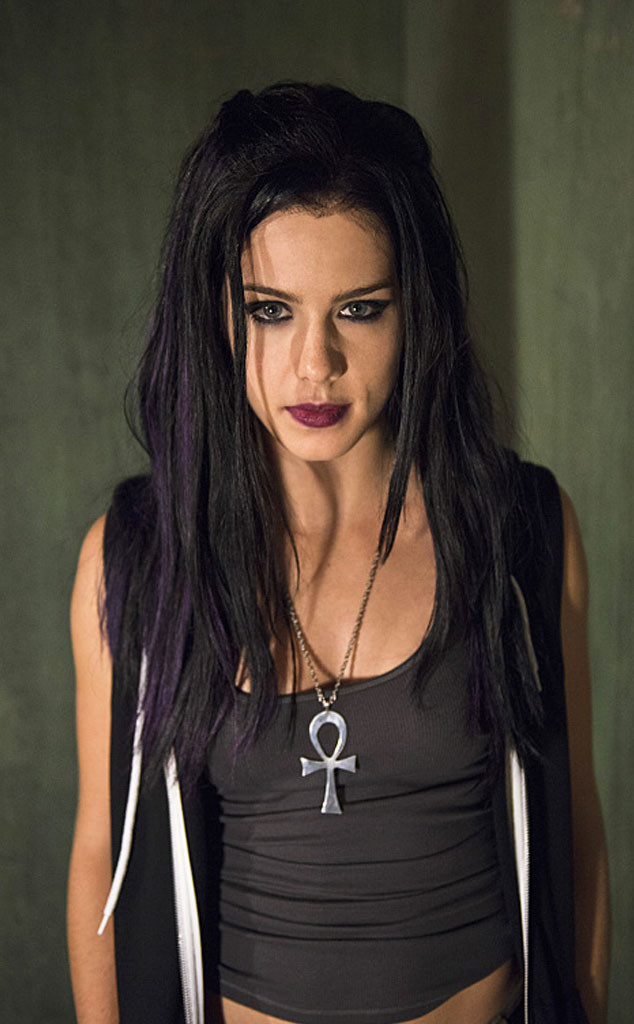 When we first saw the photos of Arrow's Felicity (Emily Bett Rickards) with jet black hair, heavy eyeliner and the darkest, grungiest clothes we've ever seen, we actually did a spit take.
Gone were the bright and tight mini-dresses and covetable high heels that we've lusted after for over two seasons, and all we could muster up was a great, big, "Huh?!"
We knew that this goth Felicity was from flashbacks to the hacker's past in college, but still this was such a departure from the goofy-yet-sweet Team Arrow member we all know and love, and according to Emily Bett Rickards, that's exactly the point.