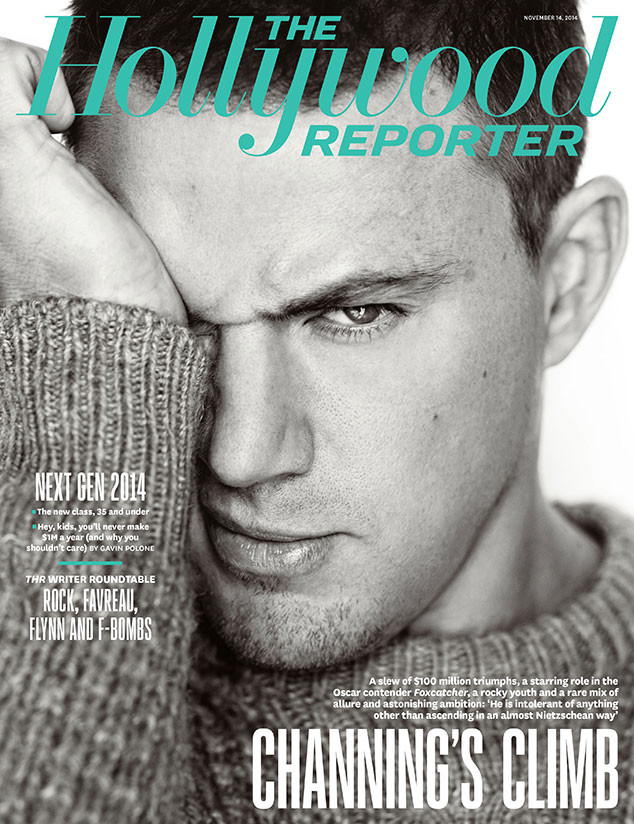 Brian Bowen Smith
It's no secret that Channing Tatum used to be a stripper.
What many people don't know, however, is what went down behind the scenes when the movie star was an exotic dancer in Florida. "I wouldn't say I was losing myself in drugs because I wasn't doing anything habitually," he recalls in the Nov. 14 issue of The Hollywood Reporter. "Just experimenting. Experimenting, I would say. Never the big ones—crack or heroin. I never OD'd or anything. Never."
What about cocaine? "Maybe a couple times, but that was later," the Foxcatcher star, 34, says. "Drinking was probably the biggest [thing]. I didn't look at drinking as a problem. It wasn't at that point, and I still don't think it's a problem. But at that time in my life, it was, 'Let's go out and have a great time.'"
In a GQ's June 2014 cover story, Tatum called himself a "functioning alcoholic." Clarifying his comments to THR, the actor says, "It was something said that wasn't meant to be factual. It was said in context with the glutton side of myself. I'm constantly a flip-and-flop of extremes. I take care of it, to an extent—and then I kind of knock it all down and destroy the sand castle. All I meant was that I do things in extreme."