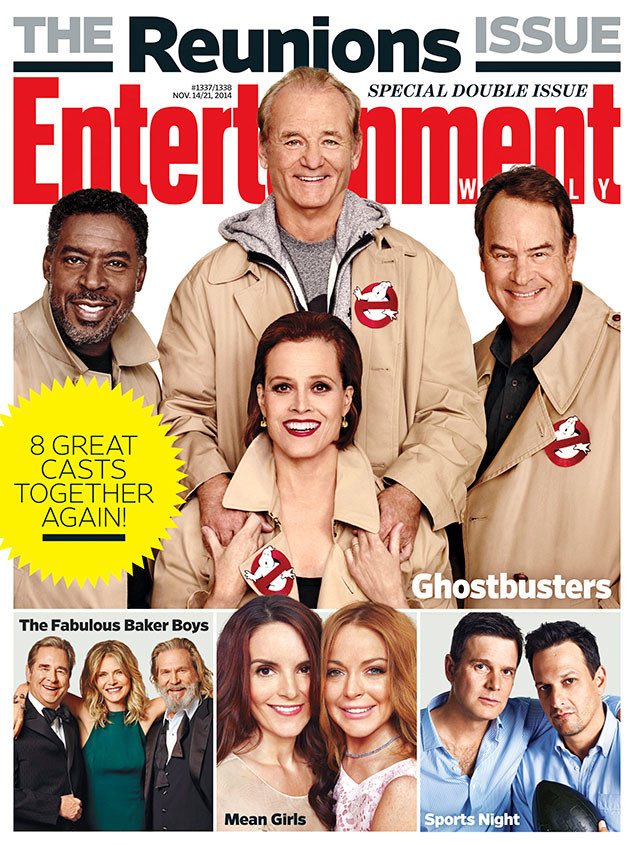 Entertainment Weekly
It's hard to believe it's been 30 years since Ghostbusters premiered in theaters.
To celebrate the film's legacy, director Ivan Reitman and cast members Dan Akroyd, Ernie Hudson, Bill Murray, Annie Potts and Sigourney Weaver reunited for an Entertainment Weekly photo shoot—and NBC's Today got an exclusive behind the scenes look. Harold Ramis died in February at age 69, though it's unclear why William Atherton and Rick Moranis do not appear on the magazine's Nov. 17-21 cover.
The original Ghostbusters became an empire, starting with a 1989 sequel, Ghostbusters II. It launched two animated TV shows, The Real Ghostbusters and Extreme Ghostbusters, plus several video games.
Al Roker, who said he's watched Ghostbusters more than 100 times, sat down with the cast for Today. Murray predicted that the cast would reunite after 30 years, saying, "I knew it was going to be a huge movie. At that point, we were still watching Yankee Doddle Dandy on TV, so I thought we had a shot."
Weaver also revealed which lines were ad-libbed.
Asked to list the ingredients used to make slime in the movie, Murray recalled that it includes "corn syrup and starch and some sort of an adhesive and a kind of a poison that's used on chinch bugs."