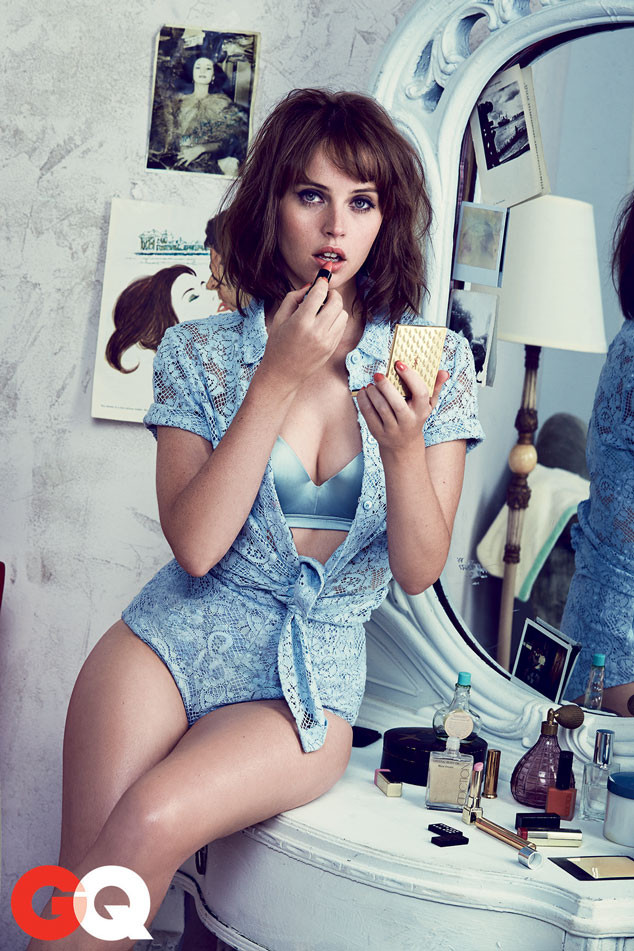 Mark Abrahams/GQ
Felicity Jones knows a lot of people perceive her to be a bit on the nerdy side. After all, she ended up going to Oxford University for college.
But in the new issue of GQ magazine, the 31-year-old is heating things up thanks to a few pieces of lingerie!
The Theory of Everything star strips down for her photoshoot to a beautiful baby blue outfit that easily reveals a whole lot of cleavage. She also does a few seductive poses while lying down on a bed.
If you're a guy and you like what you see, Jones has a few rules she lives by when it comes to eligible bachelors.
"I don't know if Woody Allen is the best example of how to act as a guy," she told the magazine in a taped Q&A after citing Annie Hall as her favorite romantic movie of all time. "Maybe the opposite of that is the way to be....[like] Paul Newman in any film. If a guy can be like that, that's pretty cool."