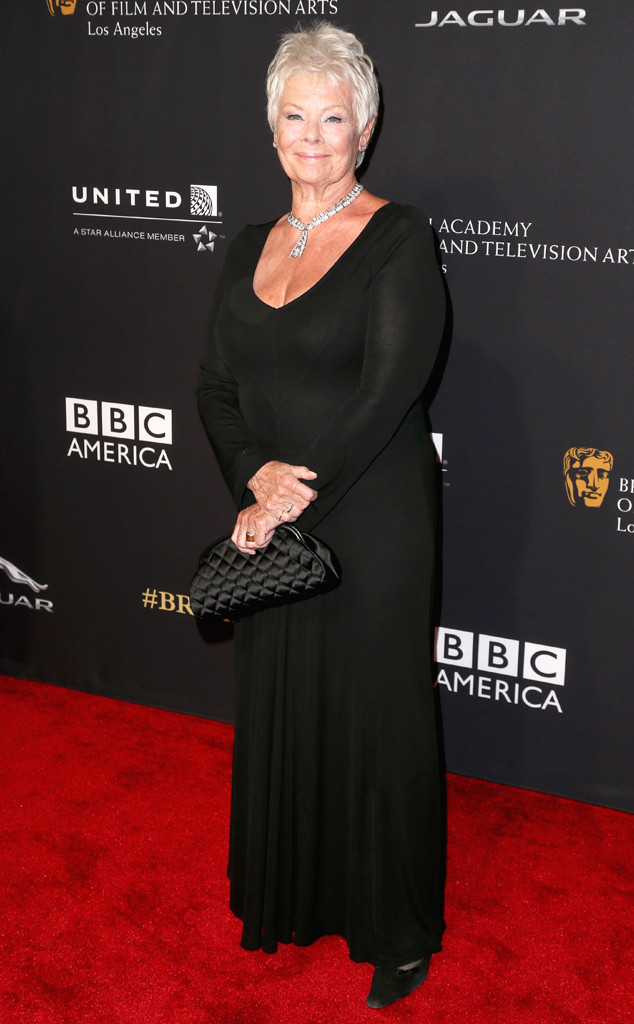 Frederick M. Brown/Getty Images
Did Dame Judi Dench just say what we think she said?!
The legendary British actress, known for her talents and impressive wit both on and off-screen, made an appearance at last week's BAFTA Los Angeles Jaguar Britannia Awards.
As she accepted her Albert R. Broccoli Britannia Award for Worldwide Contribution to Entertainment, the 79-year-old revealed that a famous person thought she would never succeed in the industry.
"I've never actually divulged who this person was but somebody very, very famous…said to me, 'I'm so sorry but I need to tell you this. You'll never make a film because your face isn't quite properly arranged,'" she shared onstage at the Beverly Hilton Hotel.
Boy, did she prove that person wrong!