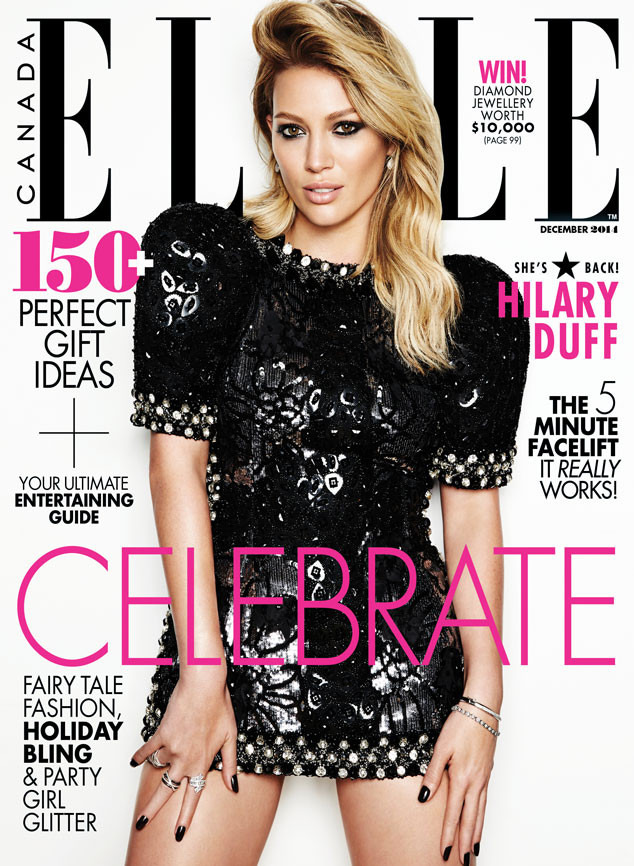 Elle Canada
Hilary Duff is opening up about her split from ex Mike Comrie.
In the new issue of Elle Canada, the 27-year-old singer reveals how she handled all the negative attention after she and the former hockey pro announced they were separating in January 2014 after three years of marriage.
"I have a good therapist!" the cover girl laughed, adding, "I've dealt with [attention] for such a long time. But some of the bigger struggles that came my way in the past two years—like my separation or when my parents separated—were the first times I had to deal with people knowing about something personal happening to my family. It just felt so invasive and insensitive. It got really gross, and I think part of you gets a bit desensitized. The best way to handle it is by just owning your shit. I'm human and this is what happened. None of us is perfect."