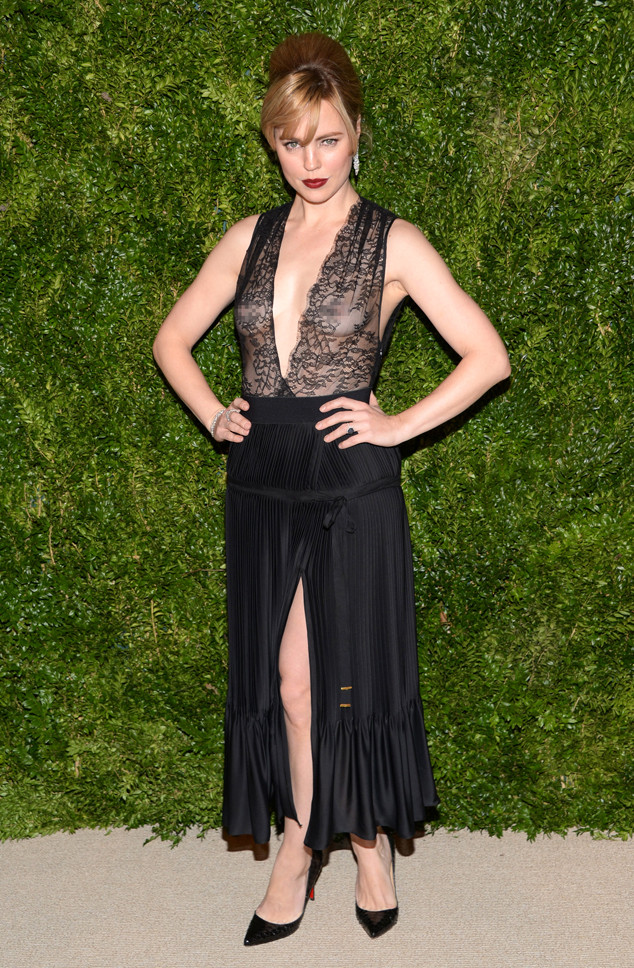 Evan Agostini/Invision/AP
Somebody didn't exactly think things through with her red carpet outfit.
Actress Melissa George stepped out at the CFDA/Vogue Fashion Fund Dinner Monday night in New York City.
And while we were expecting to have our jaws drop due to stunning gowns and head-to-toe looks, we didn't exactly expect such a revealing outfit so soon.
Donning a plunging neckline with her see-through top from the TOME Spring 2015 collection, George quickly proved she wasn't wearing a bra as cameras captured her tatas out and about.
She would complete her look with black heels and a matching skirt that revealed plenty of leg. But let's be honest, most of you were focusing on everything above the waist.