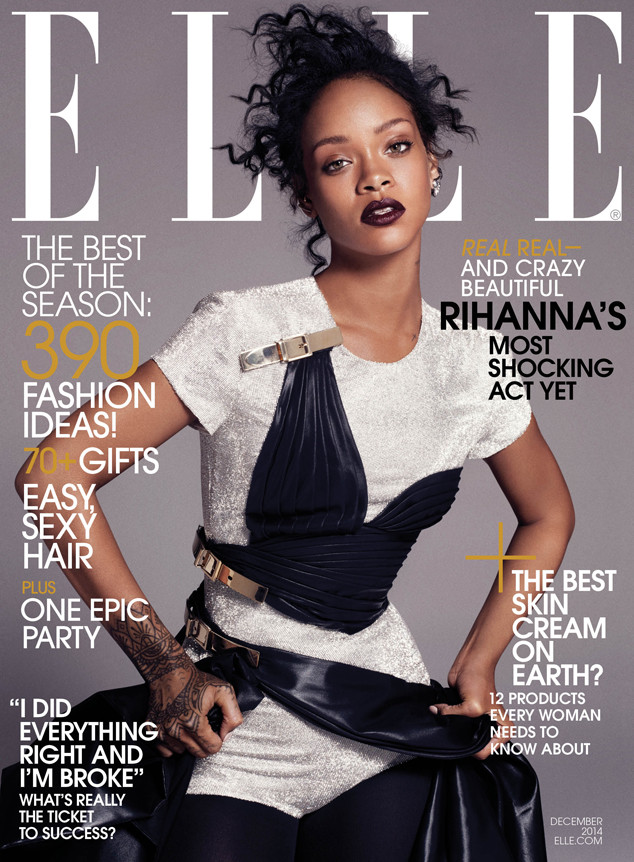 Paola Kudacki for ELLE
Guess who's baaaack?!
Rihanna made a triumphant return to Instagram over the weekend after being booted from the social media site earlier this summer.
RiRi posted several snapshots to announce the good news, including photos of her on Halloween dressed as a Teenage Mutant Ninja Turtles with her close gal-pals.
She also made sure to promote her latest magazine cover and stunning photo shoot with Elle magazine.
Throughout the spread, the 26-year-old singer is shown posing in the latest couture and goes tastefully topless in a few snapshots. (Much tamer than some of her latest magazine shots, to say the least.)