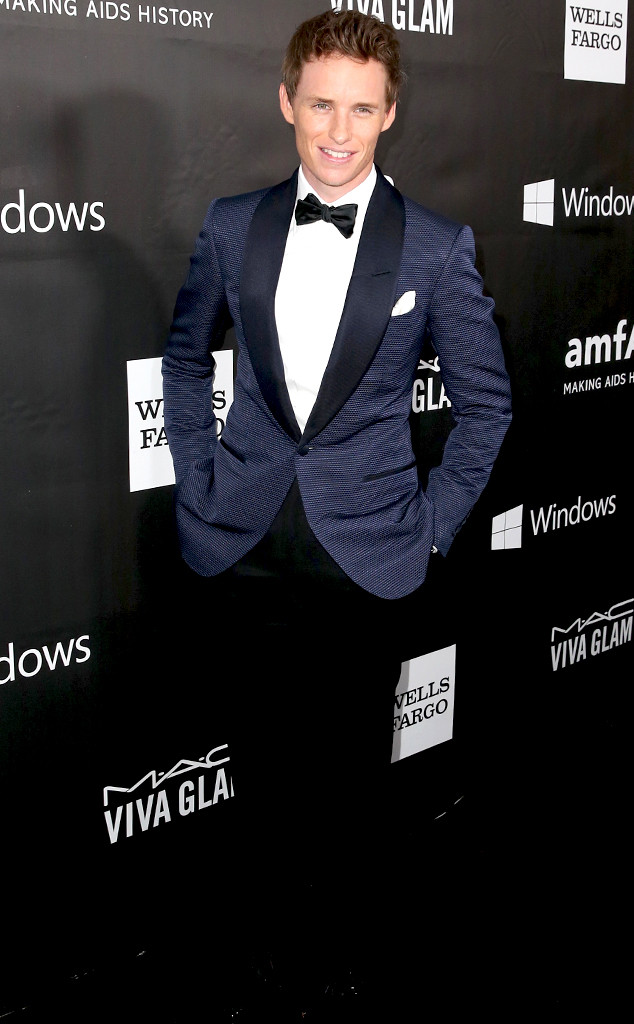 Jonathan Leibson/Getty Images for FIJI
Eddie Redmayne may be giving Daniel Day-Lewis and Christian Bale a run for their money in the transformation department.
I caught up with the Les Misérables actor this weekend to talk about not only becoming Stephen Hawking in The Theory of Everything (in theaters on Nov. 7), but also playing the first transgender woman to have had gender reassignment surgery in the 1930s in the upcoming The Danish Girl.
For Theory, which chronicles Hawking's marriage to his now ex-wife Jane Hawking, Redmayne had four months to prepare to play Hawking over several decades after he was diagnosed with ALS in his early 20s.