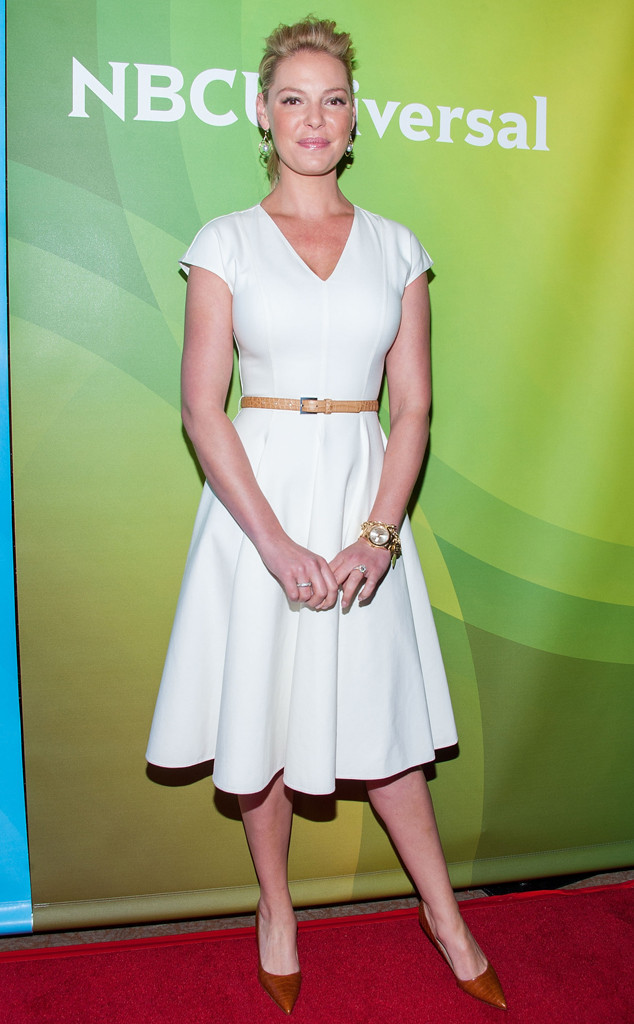 Valerie Macon/Getty Images
Katherine Heigl has had her highs and lows in the industry.
While she's won over plenty of fans for her work in Grey's Anatomy and big screen movies like Knocked Up, the actress has also faced reports that she can be a bit difficult behind the scenes.
Need an example? Grey's creator Shonda Rhimes recently blasted the 35-year-old when she described her "no a--holes" policy. "There are no Heigls in this situation…I don't put up with bulls--t or nasty people. I don't have time for it."
In a recent Facebook Q&A in support of her new drama State of Affairs, Heigl was asked by one fan about the "rumors that your very rude." Her response may surprise you!
"Yeah I've heard those too….honestly I don't think I am…nothing makes me more uncomfortable than confrontation or hurting someones feelings and I would never, ever, actively do so on purpose," she explained. "Of course just like any human being I've made mistakes and unwittingly or carelessly spoken or acted but I always try to make any wrong right."