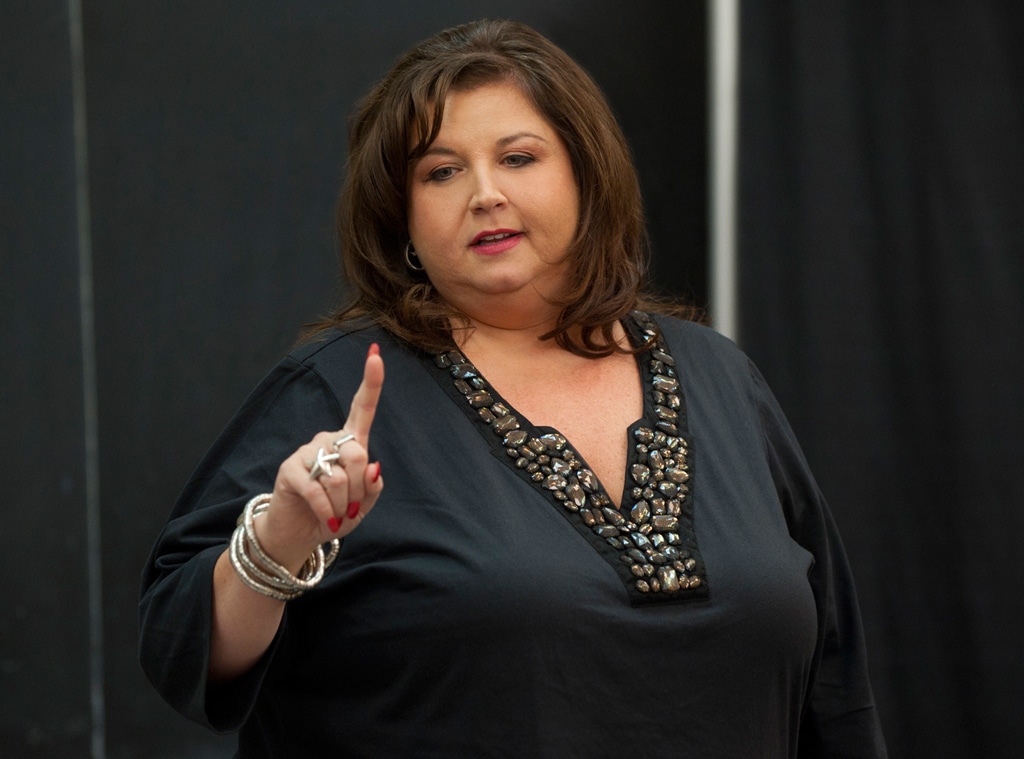 Lifetime
Fans of Dance Moms know that Abby Lee Miller is known for being a strong supporter of tough love, but did she take it too far?
The star of the Lifetime reality show was slapped with a lawsuit alleging assault by 13-year-old student Paige Hyland—who also appears on the series along with sister Brooke—who claims abusive behavior, which includes throwing a chair at the teen.
In the complaint filed on Thursday in Los Angeles Superior Court Hyland alleges that the dance instructor and owner of the Abby Lee Dance Co., "intentionally engaged in conduct that caused Plaintiff Paige Hyland to reasonably believe that she was about to be touched or harmed in an offensive manner."
The lawsuit continued, "Paige Hyland reasonably feared she would be physically injured because she had observed Miller physically batter other people on the show including physically pushing [mother] Kelly Hyland's face, pinching another student until she bled and violently grabbing another student by the arm."
Those who watch the show are well aware of Miller's long feuding history with Paige's mother, who danced for Miller's mother as a child and continued to dance for Abby until she quit at the age of 14 because of Miller's high demands.
Furthermore, Hyland claims Miller is "paid to be abusive and bullying to her students and provoke arguments with the mothers in front of the children" for the sake of the show. The teen dancer goes on to state that she began suffering anxiety and panic attacks because she is afraid of the instructor.
Lifetime and Abby Lee had no comment.
Hyland is asking for an injunction against Miller, unspecified general and punitive damages and court costs.
—Reporting by Claudia Rosenbaum