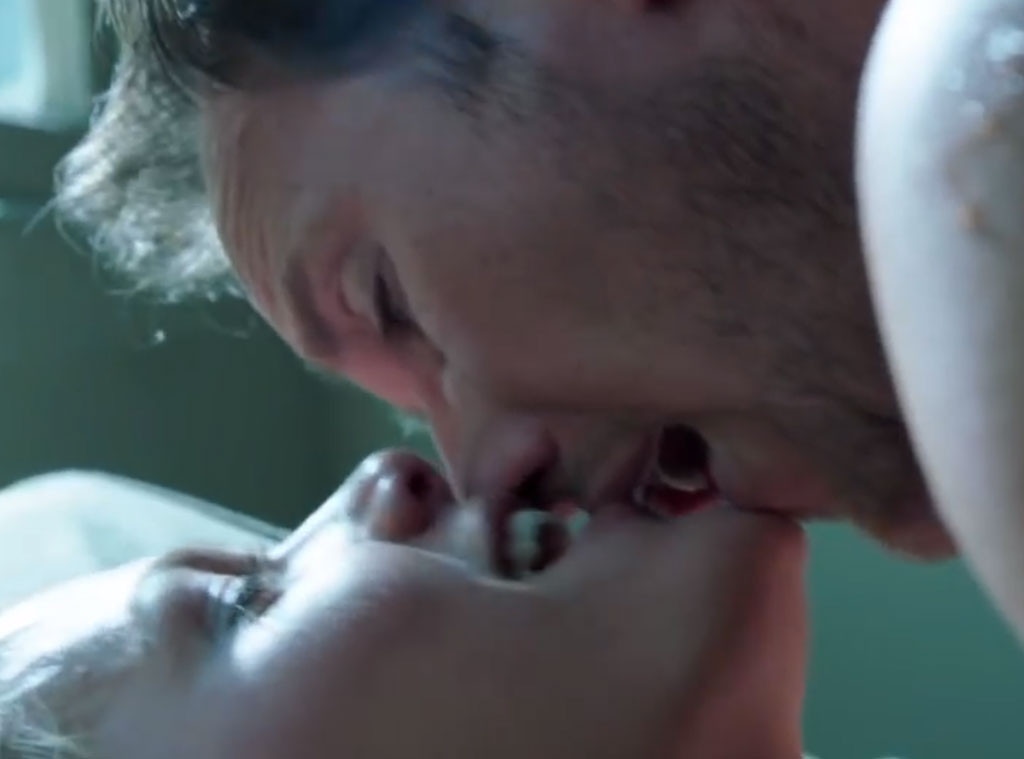 Stretch/YouTube
Imagine having to pretend to do the no-pants dance in front of a camera while a number of strangers watch your every move. So awkward, right?!
Chances are there have been moments when you've watched two actors get it on in a movie and wondered what it's like to portray what is usually an intimate moment in front of a bunch of people they don't know—and now, you don't have to wonder anymore.
Director Joe Carnahan released a new behind-the-scenes clip of Brooklyn Decker and Patrick Wilson having (fake) sex with each other in their upcoming film Stretch, due out on iTunes and Amazon on Oct. 7, to give movie watchers an idea of what really goes down when two stars get down in front of cameras.
And yes, it does get a little awkward.
"No, no, you're fine, you're good. I was just lifting...it," Decker tells her co-star in between giggles. He couldn't help but smirk back, and as the two prepare to illustrate a fake sexual encounter, someone from the crew sprays Wilson's back with water to create the vision of sweat from their passionate love-making. Oh la la.
Once the laughs were out of their systems, Carnahan yelled action and they started going at it...for about 10 seconds and then it was over.
"Nice, that was great," Carnahan yelled. "Do another one like that and we got it, I swear to God," he continued before adding some positive words of encouragement, "That was a lot of f--king. Great f--king."
Stretch is a comedy thriller which tells the story of a chauffeur (Wilson) in need of a some serious cash to pay off his bookie, and therefore ends up agreeing to take kooky billionaire (Chris Pine) around for a night of general insanity. The film also features Ed Helms, Jessica Alba and Norman Reedus.