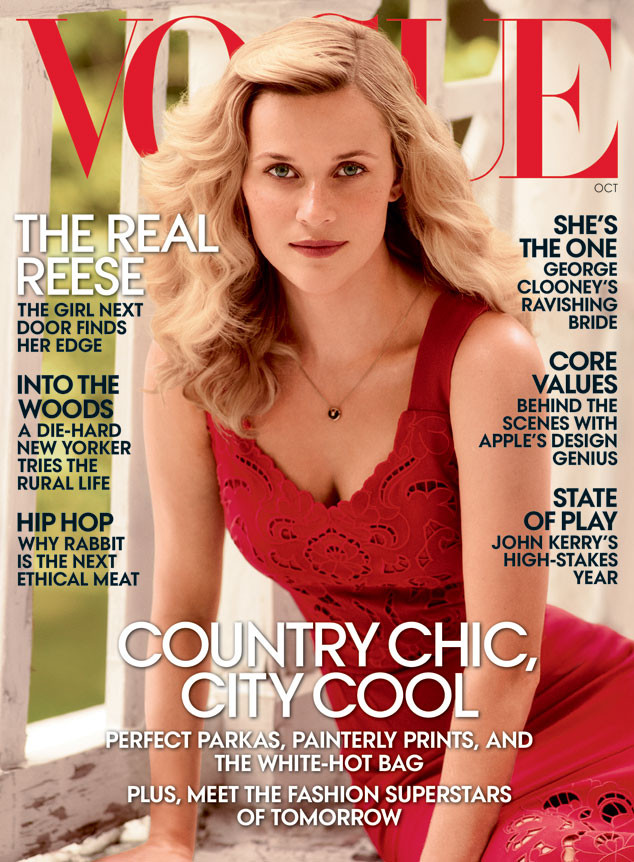 VOGUE/Mikael Jansson
Get ready to see a whole new side of Reese Witherspoon—because the Southern belle is shedding her sweet and sassy image.
After a string of box office flops, the 38-year-old beauty is taking a risk, and pushing her acting limits, in the upcoming drama Wild, based on Cheryl Strayed's memoir Wild: From Lost to Found on the Pacific Crest Trail in which she chronicles her journey of self-discovery across the Pacific Crest Trail following the sudden death of her mother.
Witherspoon plays Strayed in the film—a role unlike any other and a far cry from past characters such as Elle Woods in Legally Blonde—but according to the Oscar-winning actress, who spoke at length about the forthcoming flick in an interview with Vogue magazine, the mother of three welcomed the opportunity to step out of her comfort zone.