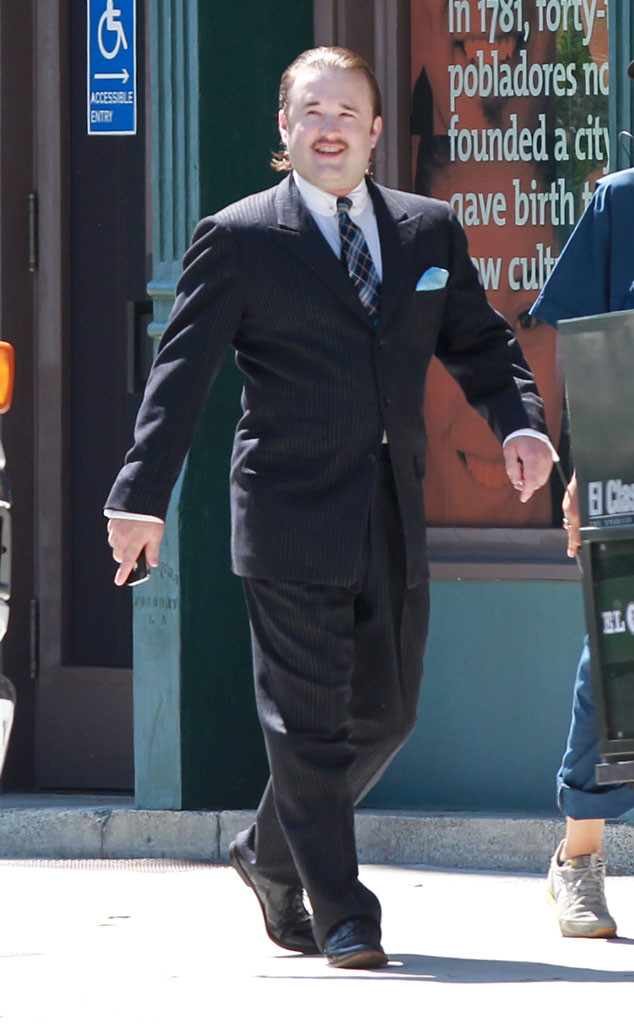 Miguel Aguilar, PacificCoastNews
I see...someone that hardly resembles Haley Joel Osment.
The former child star looked completely unrecognizable while he was filming his upcoming movie, Yoga Hosers, in Los Angeles yesterday.
The Sixth Sense actor is said to play a Nazi in the Kevin Smith film, which also features Johnny Depp, his daughter, Lily-Rose Depp, Natasha Lyonne, Justin Long, Adam Brody and Tony Hale.
And by the looks of it, Osment seems to have gained a bit of weight for the role in the future film.
The 26-year-old spent most of the day shooting a scene on top of a soap box on the downtown set alongside a slew of actors.