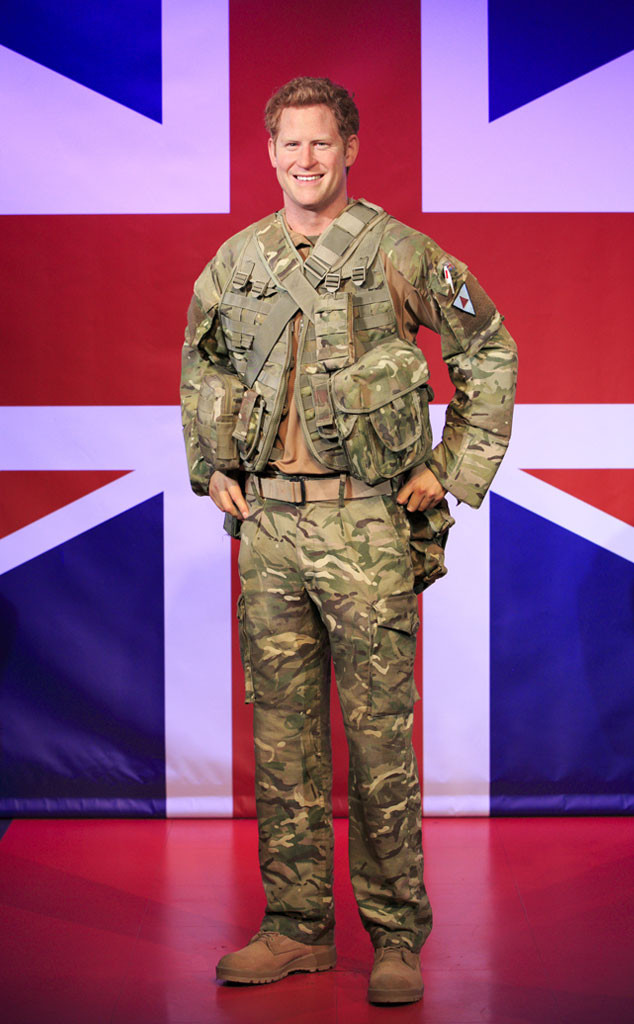 John Phillips/UK Press via Getty Images
Prince Harry's wax figure is just as hot as he is!
Madame Tussauds in London unveiled their new likeness of the 29-year-old royal today.
The new wax figure features the redheaded stud dressed in full military fatigues. Harry's army uniform consists of camouflage pants, boots, a khaki tee and a jacket with lots of pockets and accessories. In true Harry fashion, the figure is complete with a giant and adorable smile. The new likeness will replace an older version of Harry that's been in the London museum since 2006.