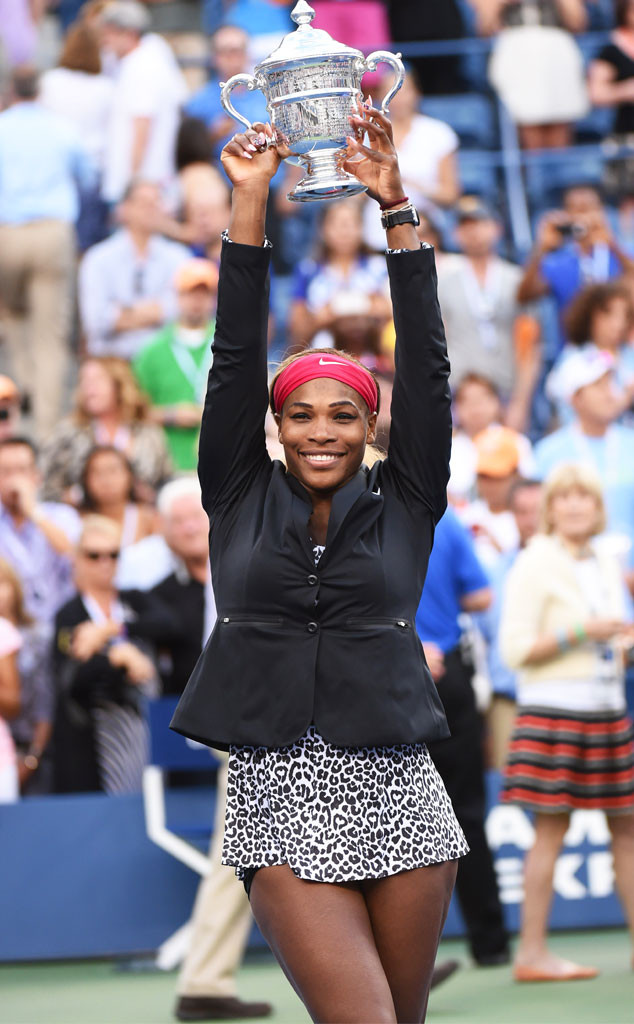 STAN HONDA/AFP/Getty Images
Serena Williams has done it again!
The current world number one outplayed former world No. 1 Caroline Wozniacki in the U.S. Open final Sunday, beating her pal 6-3, 6-3. The big victory secured Williams' 18th career grand slam singles title, tying with tennis legends Chris Evert and Martina Navratilova. Williams is now just four behind Steffi Graf, who holds the all time record with 22 career grand slam single titles in the open era.
"Thank you everybody for the incredible support these weeks! It was a good run, unfortunately lost to a better player today!" Wozniacki said on Instagram. "Congrats @serenawilliams on #18, well deserved!"
How did it feel to win the U.S. Open?
"It was a really wonderful feeling," Williams told reporters. "It was wonderful finish."
"You are an unbelievable champion and an inspiration on and off the court," Wozniacki, 24, told Williams, 32, after the match ended. "And we'll go for drinks later."