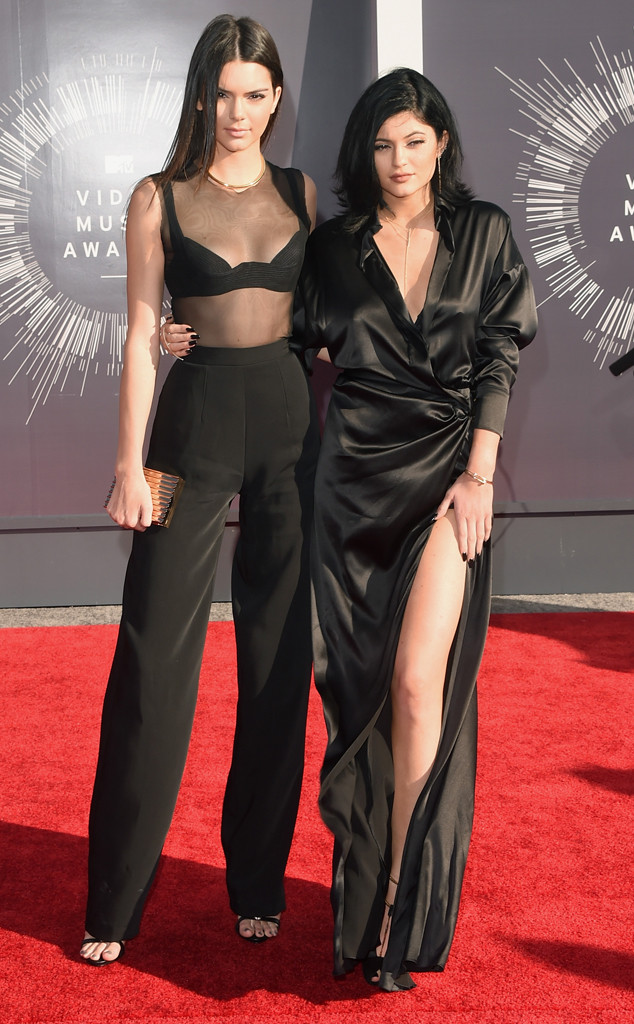 Jason Merritt/Getty Images
Watch out for that breeze, ladies!
Kendall Jenner may be avoiding any wardrobe malfunctions tonight at the 2014 MTV Video Music Awards, but her sis Kylie Jenner sure needs to be on the lookout!
The brunette beauties walked the red carpet with Kim Kardashian tonight both dressed in all-black ensembles.
Kendall stunned in a sheer top with high-waisted slacks. She sported gold accessories, like a clutch and a chain necklace, and parted her hair down the middle.