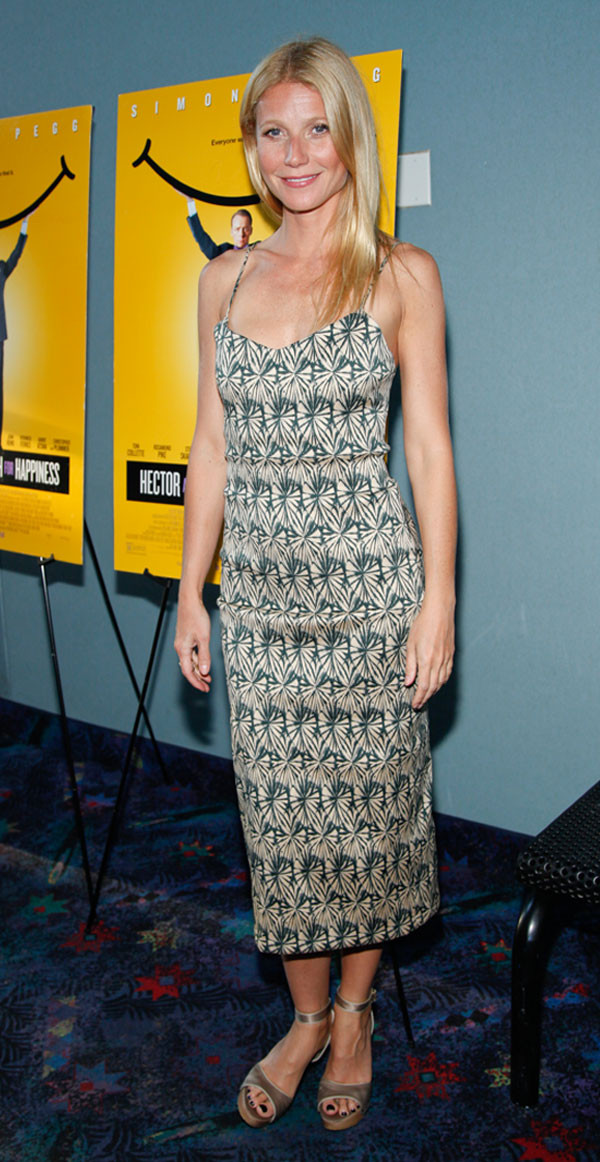 Adriel Reboh/Patrick McMullan/Sipa USA via AP Images
Beauty is pain, so they say.
You might associate getting a facial with a calming, luxurious day at the spa. But that's not the case for Gwyneth Paltrow.
The seemingly ageless 41-year-old attributes her flawless skin to a pretty painful routine. And while Gwyneth has never had any plastic surgery, she admits she's definitely experienced pain in the name of beauty.
The actress told Hello! magazine that she loves the effective but not-so-pleasant Thermage laser treatment. "It's non-invasive but it's quite painful, like having your face smacked with a rubber band that has an electric shock in it. But it works."