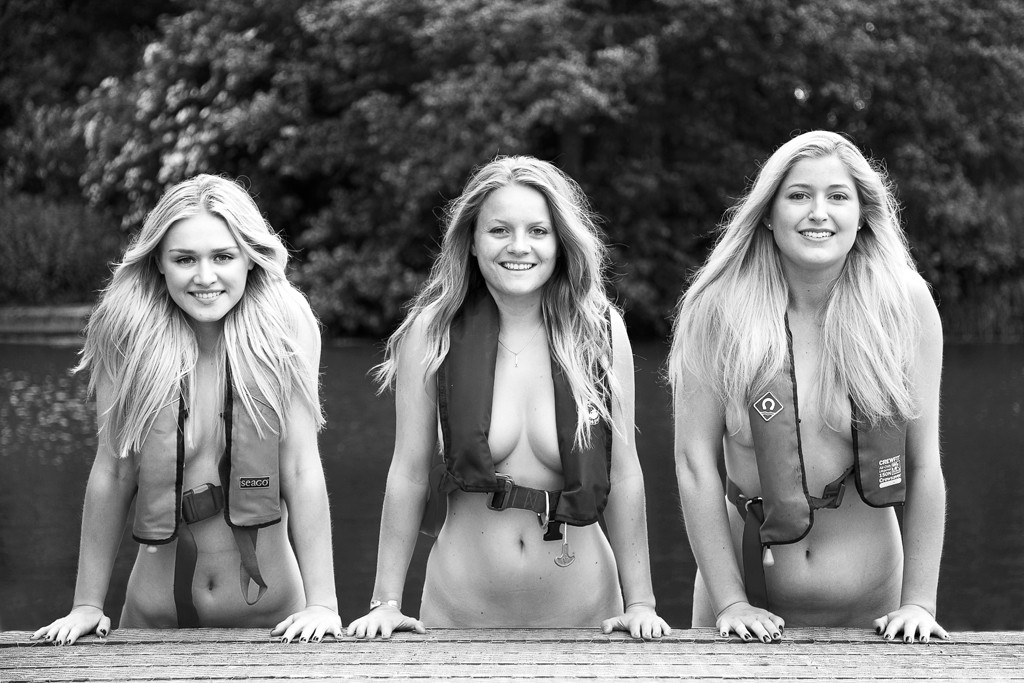 Courtesy Warwick Rowing
Remember the naked rowers? How could you forget those butts! Each year, the University of Warwick men's rowing society puts out a nude calendar for a good cause, with portions of the money raised helping to fight homophobia. 
For the second year, the women of Warwick have gotten in on the action too, posing au natural to raise money for Macmillan Cancer Support. And so far, they have sold some 1,500 copies and raised more than £3,000 for charity.
But Facebook has removed their page, claiming they breach the "pornography" policy.
"It is a charity calendar—how can it be porn?" student Sophie Bell, who organized the calendar shoot, told Daily Mail. "The Facebook account for the male rower's charity calendar hasn't been deleted and their page is the same as ours. It is borderline sexism." 
(As for the men's account: It's true. It's still there, with skin aplenty.) 
'They say it is because of nudity but we are not violating any of their terms," Sophie continued. "And all the pictures we post are not indecent images or inappropriate."
The group received a message from Facebook saying:
Your page 'Warwick Rowing's Women's Naked Calendar' has been removed for violating our Terms of Use. A Facebook Page is a distinct presence used solely for business or promotional purposes. Among other things, Pages that are hateful, threatening, or obscene are not allowed. We also take down Pages that attack an indibidual or group, or that are set up by an unauthorized individual. If your Page was removed for any of the above reasons, it will not be reinstated. Continued misuse of Facebook's features could result in the permanent loss of your account.
"It is awful for us because we had over 2,000 likes," Sophie says. "Which provided us with a large platform for reaching out to our target market. We are students so we don't have a marketing budget so we do use social media as the main way of marketing it."
Warwick marks but the latest in a continued attempt to free the female nipple from Facebook and their possible "nudity" double standards (only recently did Facebook agree to allow photos of mothers breastfeeding). 
Anyway, Sophie concludes, "To have this page unfairly taken away is going to affect our sales for the 2015 calendar and decrease the amount we can make for charity."
But it won't stop them. In fact, they've already shot the 2015 calendar, which will go on sale later this year. In the meantime, you can still support Warwick and their charity by buying a copy of the 2014 calendar here.