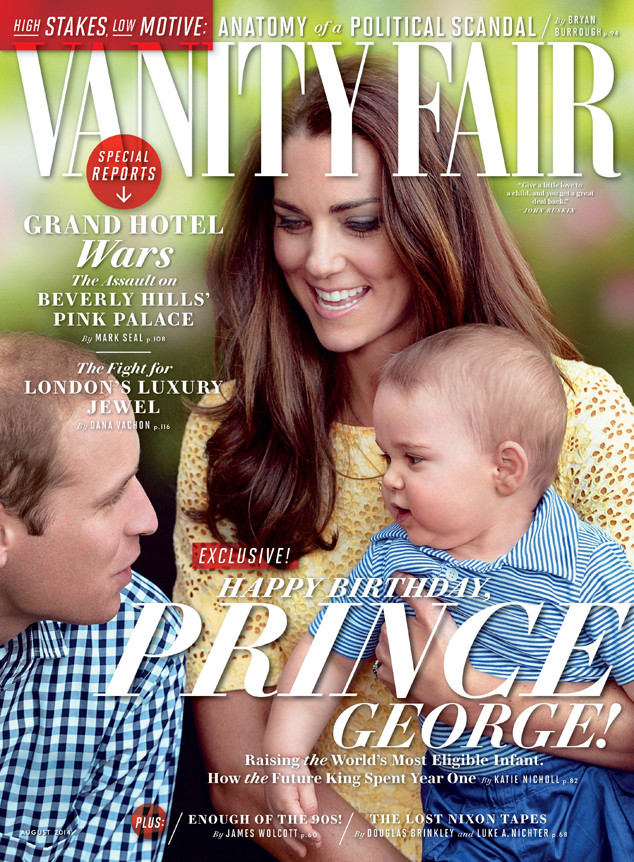 Mark Stewart/Camera Press/Redux/Vanity Fair
If Prince William's hair looks different on the August cover of Vanity Fair...altered follicles are in the eye of the beholder.
In response to questions about possible adjustments made to its latest cover, featuring Will, Kate Middleton and Prince George in honor of the wee royal's first birthday, the magazine admitted to certain things—but denied giving George's dad a digital hair transplant.
"We did not Photoshop the cover to make Prince William appear to have more hair," a VF spokesperson tells E! News. However, their aesthetics experts didn't leave the cover pic entirely alone.