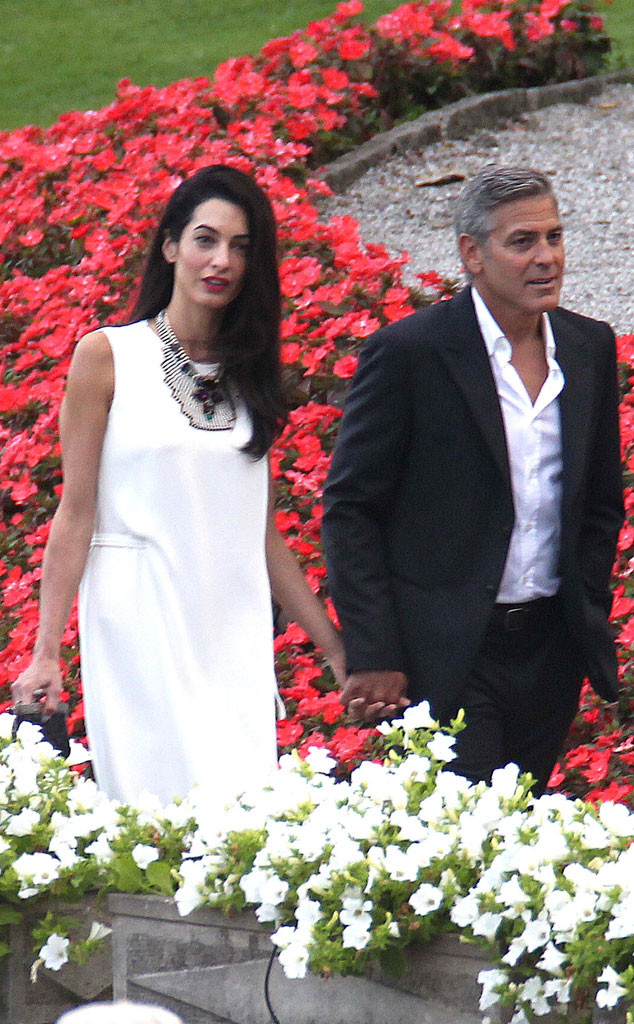 Ramey Photo
Amal Aladmuddin is set to marry George Clooney, yes, but she also married another couple!
On Thursday, the human rights lawyer and bride-to-be officiated a wedding at Villa Mangiacane, a lavish Tuscan winery and spa in the Chianti area of the region. Per Il Gazzettino del Chianti, a local news outlet, Clooney was Alamuddin's date for the occasion, and not surprisingly, the Oscar winner was reportedly "affable, educated and nice with everyone."
A source tells E! News that Alamuddin is a friend of the couple's and that guests at the ceremony came from all over the world.