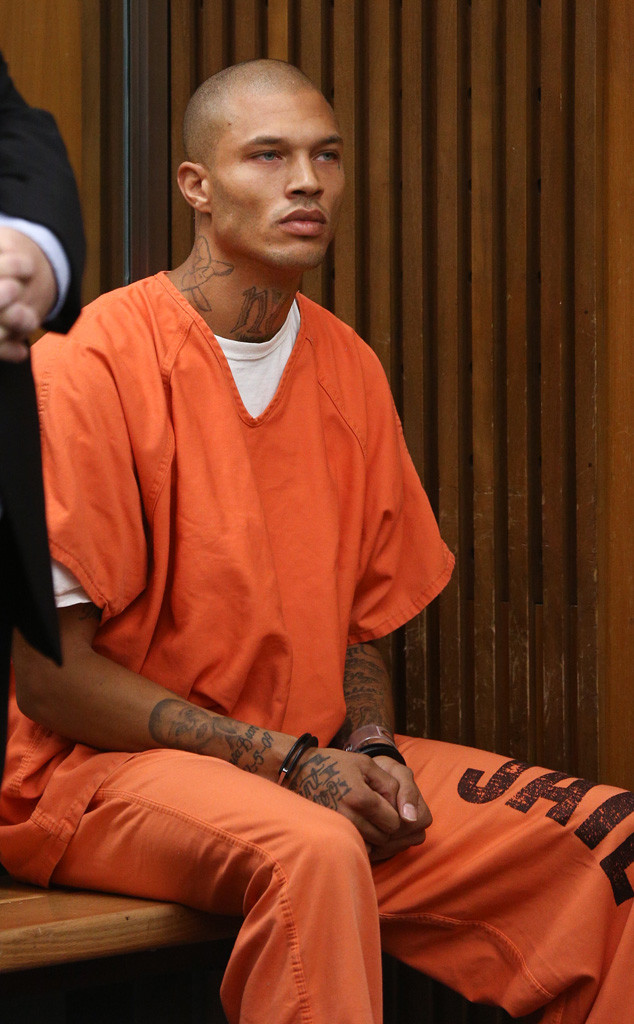 Elijah Nouvelage/Getty Images
Hot mug shot guy Jeremy Meeks had his day in court today.
Meeks' court date marks his first appearance since his mug shot went viral and sent felon-loving women everywhere crazy back in mid-June.
Dressed in a standard orange jumpsuit and handcuffs, the 30-year-old remained stone-faced while appearing in the Stockton, Calif., courtroom. (What do you think, ladies? Does the orange jumper cramp his sexy style?) During the hearing, Meeks' case was turned over to federal prosecutors, which is bad news for his fans because federal court doesn't allow the release of photos or video from courtrooms.