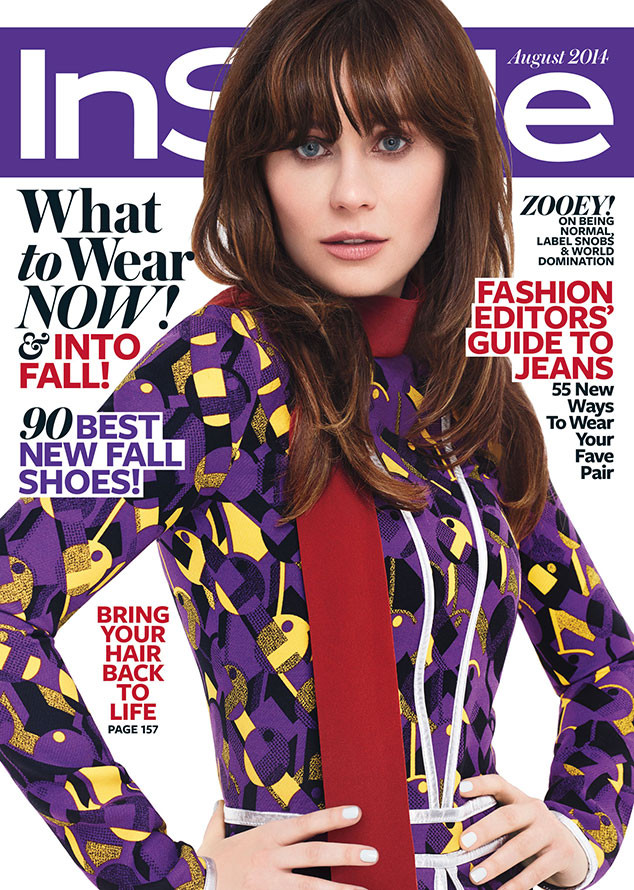 Raf Stahelin/InStyle
Zooey Deschanel might want kids one day—but for now, it's no one's business but her own.
The Emmy- and Golden Globe-nominated New Girl actress covers InStyle's August 2014 issue, and in the accompanying profile, Deschanel explains why she hates answering mommy questions. "When I was married, that was the first thing people wanted to know," says the TV star, who split with Death Cab for Cutie frontman Ben Gibbard in 2012. "Like every woman is dying to give birth! I don't think so. Nobody asks a guy that. And you go into a supermarket and every tabloid is like, 'Pregnant and Alone!' Stuck in this 1950s ideal of how a woman should live her life. That's not something that defines me at all.'"
Perhaps due of her divorce, she politely declines to discuss her screenwriter boyfriend Jamie Linden. "You have to be careful what you reveal," she explains. "You invite people in and can't kick them out."