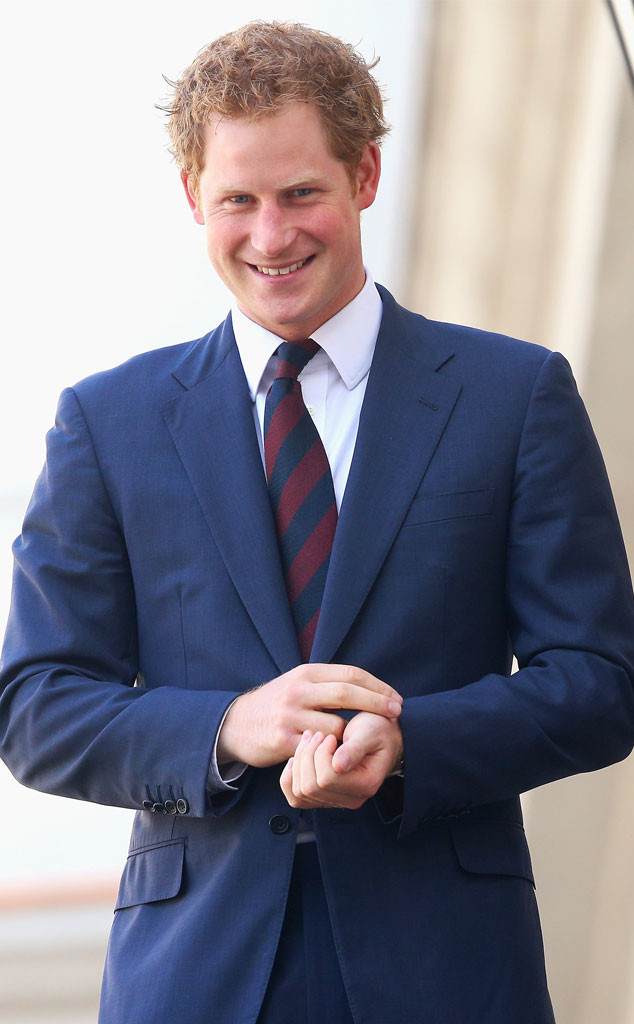 Chris Jackson/Getty Images
Substitute a pacifier for the cigar and the similarity is uncanny!
Or Prince Harry was having a laugh by saying his nephew, Prince Georgewho at 11 months is in that fabulous adorable-baby/like-a-little-old-man stage of cuteness that so many tots pass through—resembled former British Prime Minister Winston Churchill.
Harry apparently made the comparison during a radio interview in Santiago, Chile, where he attended a party thrown in honor Queen Elizabeth II's official birthday.
"I asked what George was like," recalled Infinita radio host Virginia Araya. "He said, 'He's growing up, he has big, chubby cheeks. He looks like a young Winston Churchill?'"