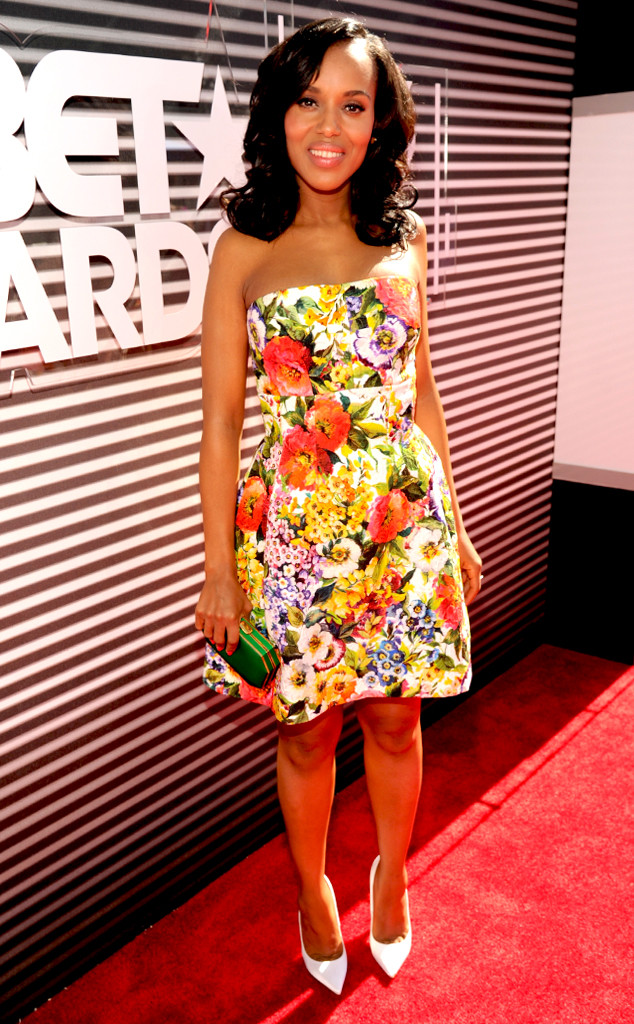 Kevin Mazur/BET/Getty Images for BET
Hey, hot mama!
Kerry Washington looked downright fabulous on the red carpet at the 2014 BET Awards in Los Angeles this afternoon.
The Scandal star is presenting at the awards show, marking his first live television appearance since giving birth to daughter Isabelle Amarachi in April.
Washington sported a floral Dolce & Gabbana dress with white pumps and an emerald green clutch.
And while she's known for keeping her private life incredibly under wraps—she managed to keep the birth of her baby a secret for 11 days!—she recently opened up about her little one.
"I feel really, really blessed," she said during a fan chat with The Los Angeles Times. "I just feel really blessed that I'm kind of living extraordinary dreams come true in my work life and in my personal life."